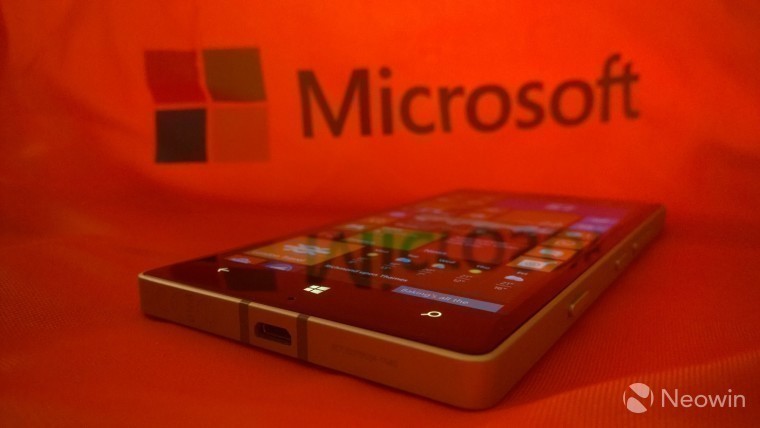 It's no secret that Microsoft is dumping all of the assets it took on in its 2014 acquisition of Nokia's devices and services business. The company has scaled back its Lumia line, sold off its feature-phone division and fired thousands of employees over the last two years. And this morning, it's been revealed that more employees are to lose their jobs, most of which will go in Finland as Microsoft ends local phone design and manufacturing.
The news was originally broken by HS, a Finnish news site, quoting a source inside of Microsoft. According to its report, employees are currently being bussed into Microsoft's headquarters in Espoo. This seems to be on top of the already announced 2300 job-cuts from last year, though some of those lay-offs have not happened yet. Last summer, Microsoft's Finnish division had approximately 3,500 employees.
Microsoft has since confirmed the report saying that up to 1,350 jobs would be getting cut in Finland, with a further 500 employees being laid off in other markets.
As Mary Jo Foley reports, Microsoft will also take a $950 million 'impairment charge', writing down the costs associated with the latest restructuring efforts for its failed smartphone business.
This move is no doubt painful for those on the receiving end of the pink slip, though truly not at all unexpected. Recently, Microsoft announced it would be repositioning itself in the phone market, having signalled its plans last year to drastically reduce the scale of its mobile hardware portfolio. Only a few days ago, data came in showing that Windows phone sales had crashed worldwide during the last quarter.
There may be a tiny sliver of hope, at least for some of the employees affected by today's news, as Nokia recently announced a partnership with the newly-created HMD company, that will see the Nokia brand returning to smartphones running Android.
Source: HS, Bloomberg | Thanks for the tip Tero Alhonen