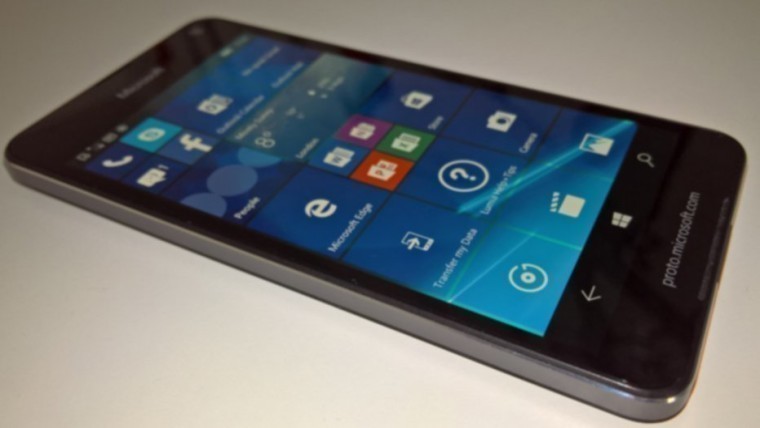 Following a recent statement by Microsoft's Chris Capposela and an FCC filing, the Lumia 650's existence, and eventual launch, are finally set in stone. As for when that will actually happen, a new report has apparently filled in that piece of the puzzle, suggesting that the long rumoured device will be officially revealed to the world on February 1.
The Windows 10 Mobile handset - with a 5-inch screen, 4G LTE support, 1 GB of RAM and one of Qualcomm's lower-end CPUs - has already been seen numerous renders, and even a leaked image showing off its design, with some observers already opining that it appears even better than Microsoft's flagships. That is, at least in part, due to the metal frame of the phone, something the plastic-clad 950 lacks.
Windows Central's report goes on to suggest that the launch will not be accompanied by much fanfare, which is to be expected for a lower-mid-range device. What is perhaps more interesting is the claim that the 650 will be the 'last Lumia', with Microsoft said to be focusing future handset development solely on the rumored 'Surface Phone'.
However, that raises obvious questions about whether Microsoft intends to launch future budget handsets - which so far, it's said it remains committed to - under its premium Surface brand, or if it simply plans to drop low-cost smartphones from its line-up entirely.
Those questions will likely remain unanswered for some time, but we should at least find out more about the Lumia 650 in a couple of weeks, when Microsoft is expected to unveil the device and announce details of pricing and availability.
Source: Windows Central | image via VentureBeat