This week we saw the return of Xbox All Access, the shrinking of Server Core container images, and even a new coat of paint for the Edge logo . You can find that – as well as the usual little bit extra – below, in your Microsoft digest for the week of October 27 – November 1.
Gaming upgrade paths
With the next generation of consoles on the horizon, Microsoft has brought back its Xbox All Access program, which allowed you to lease an Xbox and two years of Game Pass or Live Gold, starting at $21.99 a month.
It was discontinued at the end of 2018, with a promised return now, and thus here it is, at a lower starting price of $19.99/month for 24 months. The lease agreement now gives you the choice of an Xbox One S, One S All-Digital Edition, or One X in the U.S. and UK, or Forza Horizon 4 bundles of either Xbox One S or One X in Australia. Either way, you also get one Xbox Wireless Controller and a two-year subscription for Game Pass Ultimate – which combines Game Pass on PC, Console, and Xbox Live Gold.
There will also be an upgrade path to the Scarlett, if you've been on the program for 12 months. This will be available in the U.S. and UK, and if you decide to upgrade after the 12 months, you'll also need to make six months worth of payments towards the new console. This doesn't seem to be available for Australian folks, although Xbox All Access itself can be purchased in-person or online at Telstra. Those in the UK can get it in-store at GAME or in-person or online at Smyths Toys, while those in the States can sign up online from Amazon. The offer is already available in Australia, with the UK following on November 5, and the U.S. on November 18.
With X019 just around the corner, Microsoft has also prepped a special edition Xbox Wireless Controller, which will retail for $99.99 on November 14 – to coincide with the beginning of the event. There are also shirts featuring the same Aquabrush print of the controller, as well as light and dark wallpapers with the same pattern. Only 1,000 units of the controller will be sold, with very limited amounts also available for purchase at X019.
Speaking of pricing, Mixer's subscription cost has dropped from $5.99 to $4.99 a month, matching Twitch's cheapest tier. This is yet another interesting move, after the Redmond giant – which owns Mixer – managed to grab Ninja and Shroud to exclusively stream on its platforms. These were two of the biggest Twitch streamers in terms of following.
Before being known for his Fortnite content, Ninja was quite active in the Halo scene, which is probably why Microsoft decided to bring him over. It's also no coincidence that the latest, week-long test session for Halo: Reach is now in full swing, with the company even revealing minimum system requirements for those interested in the title.
On the subject of testing, Insiders in the Omega ring should already have their first 1911 build, which brings back voice dictation and the ability for the console to notify you when you uninstall a game that's part of a Group or Content Block on the dashboard. This will give you an option to remove it from there too. In case you were lucky enough to get into the Alpha or Alpha Skip Ahead rings, you can now test out Xbox Console Streaming, though it's only compatible with Android phones for the moment.
Finally, November's Games with Gold were announced, and they are: Sherlock Holmes: The Devil's Daughter (claimable for the Xbox One between November 1 -30), The Final Station (Xbox One, November 16 – December 15), Star Wars: Jedi Starfighter (Xbox 360, Xbox One, November 1-15), and Joy Ride Turbo (Xbox 360, Xbox One, November 16-30). Both Sherlock Holmes: The Devil's Daughter, and Star Wars: Jedi Starfighter can be claimed right now.
More 20H1 builds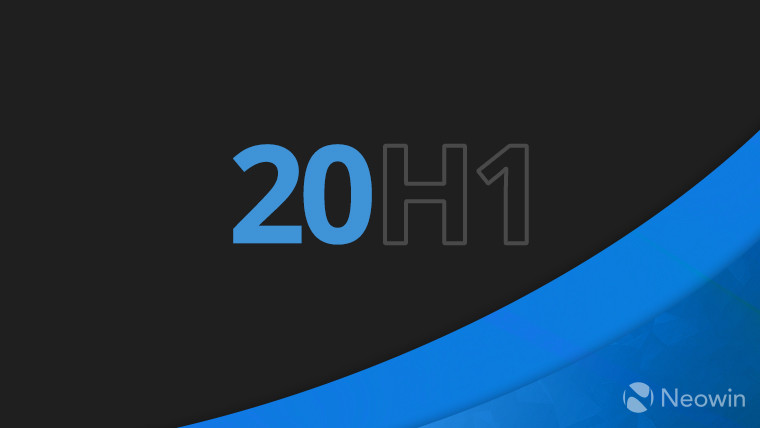 This week was somewhat more of the usual in regards to the Insider Program, with the exception of the fact that three 20H1 builds were pushed out: one for Server, two for the Fast ring for PC.
First up is Windows Server build 19008, which brings in 20% smaller Server Core container images. This, according to Microsoft, is being done by optimizing some .NET pre-compiled images included in the container image itself.
The Fast ring for the consumer variant was host to build 19013 this week, which brought in a bunch of new kaomoji, the ability for WSL2 to release unused Linux memory back to the host Windows machine, the latest version of PowerToys, removal of the Bluetooth dependency of Your Phone's phone screen feature, as well as previews of new DirectX 12 features like DirectX Raytracing tier 1.1, Mesh Shader, and Sampler Feedback.
There were of course a number of fixes also included, ranging from those for app thumbnails disappearing in Task View, Wi-Fi Settings being stuck saying Connecting, frame skipping in games, and more. There are only three known issues listed this time, related to the BattleEye anti-cheat enabled games – which is why the company is putting a compatibility hold on devices running affected Insider builds -, Settings not being accessible outside of launching via the URI, and remote desktop having problems with remoting to this particular build (DWM may start crashing within an hour of starting the session).
Finally, there was build 19013.1000, which was released not long after the 19013 itself. This was meant simply to test out the servicing pipeline, and thus it brought it no new features.
A new logo for Edge
In case you haven't paid attention, this past week was quite eventful for Microsoft's Chromium-based Edge browser.
First, there was Edge Dev build 79.0.309.5, complete with its modest list of fixes, which points towards this being a candidate for the next release of Edge Beta. Among the bugs that should no longer be bothering folks there's hanging during the first run experience, Application Guard windows not successfully opening, or the Mac Touch Bar not showing the proper content.
Next up is Edge Canary build 80.0.317.1, which now has a flag to enable dark mode for web content. This is a global setting that folks can take advantage of by enabling the "Force Dark Mode for Web Contents" flag in edge://flags. Although reasonably varied, allowing you to choose how to force dark mode onto a website that doesn't support it (HSL-, RGB-, or CIELAB-based inversion), there's no telling when or if this will make it to the top level settings page.
The follow-up to the build above, 80.0.319.0, was also pushed out, allowing users to install add-ons that modify the browser's appearance straight from the Chrome Web Store, as well as adding the ability to import Firefox browsing history – among other things.
Finally, there's the new Edge logo, which was unveiled via a browser minigame. Ditching the rather off-balance "E" of yesteryear, the browser icon now has a rounder, more gradient-filled look, looking almost like a wave. This is just as well because Microsoft said it's supposed to represent surfing the web. The logo isn't currently in use in any of the test channels, but it should pop up as we get closer to the stable version's general availability.
The Fast ring
Hot corner
Hot corner is a section of The Fast ring dedicated to highlighting five Microsoft-related stories that haven't been covered over here, but might be of interest.
Logging off
We end with a bit of news concerning Windows 10 feature update RTM time frames, as well as the latest numbers on 1903 adoption.
According to a report, Microsoft is looking to shift development of Windows 10 so that its H1 update is going to RTM in December, whereas the H2 update will RTM in June. This means that Windows 10X, the (currently) dual-screen focused spinoff, will be ready in June of next year, giving Microsoft a nice delta between signing the build off and the release of the Surface Neo.
The problem with this approach is that the company stated about two years ago that Office 365 ProPlus and Windows 10 development schedules were going to be identical, meaning that if Windows 10's approach changes, so must that of Office 365.
Until all of this comes to pass, it's just as well that Windows 10 1903 (May 2019 Update) is now on 56.6% of Windows 10 devices. On the heels of the release of 1909, it's a decent adoption rate given the slower start compared to its predecessors.
Missed any of the previous columns? Be sure to have a look right here.