This week saw the return of a veteran from the early days of Halo, the anniversary of 25 years since the release of Windows 95, and some rather convenient new Edge features. You can find info about that, as well as much more below, in your Microsoft digest for the week of August 22 - 28.
Halo veteran returns
Following the announcement of Halo Infinite's delay, there was a bit of speculation as to exactly when this game would come out, given that Microsoft only provided a release year, rather than an actual date or even month.
To help presumably keep the game on track for its eventual arrival, 343 Industries has brought in Joseph Staten as project lead for the campaign. Staten was involved in the writing, directing of cutscenes and voicework for all of Bungie's Halo games, having also written two Halo novels. On the free multiplayer side, the Head of Publishing for the Master Chief Collection, Pierre Hintze, has been brought in to assist with that portion.
343 also made sure to squash any rumors about Infinite potentially dropping the Xbox One as a platform, stating that Microsoft's as of now current-gen console is still on track to receive is variant in 2021. Exactly when next year is anybody's guess.
In news concerning the immediate future, Halo 3: ODST's Insider session has been extended by another week, and is now set to end on August 31 at 10AM PT. This is a pretty interesting decision, especially given that the flight has gotten a 100,000-player injection on August 21.
Switching over to console news, an Xbox Series X prototype was shown off at Xperion Germany, the Xbox One X has gotten three limited-edition Wonder Woman 1984-themed variants, and the August 2020 Xbox Update has been announced with plenty of UI changes.
If you're quick, you can still catch some of the Deals with Gold, while subscribers to Xbox Live Gold, can soon freely claim The Division (Xbox One, September 1 – 30), The Book of Unwritten Tales 2 (Xbox One, September 16 – October 15), deBlob 2 (Xbox 360, September 1 – 15), as well as Armed and Dangerous (Original Xbox, September 16 – 30).
Last but not least, rounding off the section are some first-party games, like the recently released Flight Simulator and its new patch notes, Age of Empires III Definitive Edition and its launch day of October 15, the possibility of dogs coming to Sea of Thieves as the newest pet type, as well the news that Obsidian gave the bird to Grounded players, while also outlining a feature roadmap for the small survival game.
It's additionally worth mentioning that Xbox console exclusive time loop title Twelve Minutes now has James McAvoy, Willem Dafoe, and Daisy Ridley as part of its voice cast, and that Xbox Games Studios' The Initiative has picked up devs from Crystal Dynamics, Respawn Entertainment, BioWare, Insomniac Games, Treyarch, Ubisoft, and more to join its ranks.
Until we find out just what exactly The Initiative is up to, here are some of the Xbox One games launching next week, in case you're wondering.
Windows 95 turns 25
As the title of this section already gives away, Microsoft's venerable Windows 95 is now a quarter of a century old. The OS was released to manufacturing on August 15, 1995, with a retail release following a mere nine days later, on August 24. It began the series of 9x operating systems from the Redmond giant, and it was the first version of Windows to feature the now iconic (and still present), Start Menu (and button), Taskbar, and Recycle Bin.
Flipping over to more recent variants, Microsoft announced that support for the April 2018 Update (version 1803) of Windows 10 is set to be extended by six months, and version 1909 (the November 2019 Update) has become the most popular version of Windows 10, as per AdDuplex's stats.
As far as insider builds are concerned, Microsoft put out ISO images for Windows 10 20H2 – namely build 19042 -, then rather quickly serviced the specific 20H2 build, adding a laundry list of fixes.
Fixes were also present in build 20201 from the Dev channel, which largely mitigated a long-standing known issue: the refusal to launch of Store games that were protected by Easy Anti-Cheat.
Folks in the Server Insider Program were treated to another build, the number of which mirrored that of the Dev channel release. Perhaps more surprisingly, this one actually has a changelog attached, for the first time since January. According to Microsoft, it belongs to the Server vNext Long-Term Servicing Channel release.
Last but not least, by messing around with some Insider Previews, folks were able to discover that Microsoft is working on the ability to archive apps you don't use. The feature does exactly what it sounds it would, though it's unclear when it will see the light of day for non-Insiders, or whether it will only allow you to offload Store apps.
Edge gets new features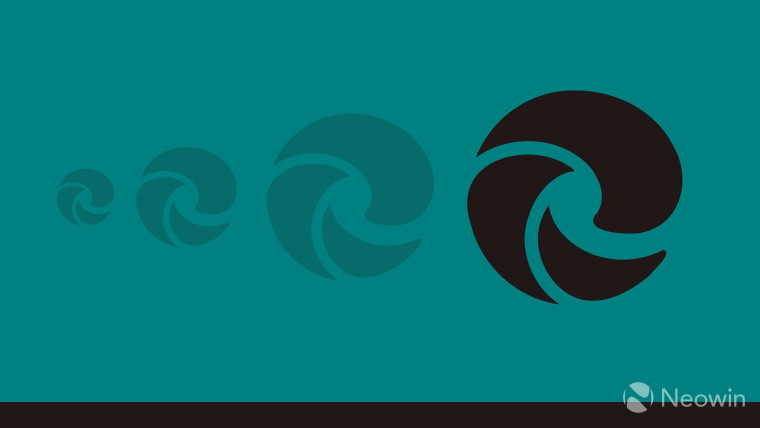 Since version 85 of Edge was offered to folks in the stable channel this week, the firm took this opportunity to highlight some of the features coming to the browser this month.
To start things off, you'll now be able to export Collections to OneNote directly from Edge via 'Send to OneNote', Collections themselves are available for mobile, and encrypted sync is being extended to more education customers, just in time for the back to school period.
Yet another feature coming this month, and one that's similarly geared towards the education market, is Picture Dictionary in the Immersive Reader. Even further still, the built-in PDF reader now has a new highlighter tool with five color options. For everything else that's included in Edge 85, be sure to head over to this link.
Dev channel
Logging off
Last week, we found out that TikTok was for sale, and that Microsoft was among the companies interested in purchasing it. This week, the plot thickens.
Due to a bit of a conflict with the U.S. Government, short-form video platform TikTok found itself in the interesting position of having to sell its North American operations to an American firm, or else risk being banned in the country.
Oracle and Microsoft were among the firms rumored to be interested in an acquisition, but this week, it appears that Walmart has joined in with the Redmond giant in a bid to acquire the platform. The retailer says that TikTok could help grow its ad business, as well as provide a way to reach more customers.
Missed any of the previous columns? Be sure to have a look right here.