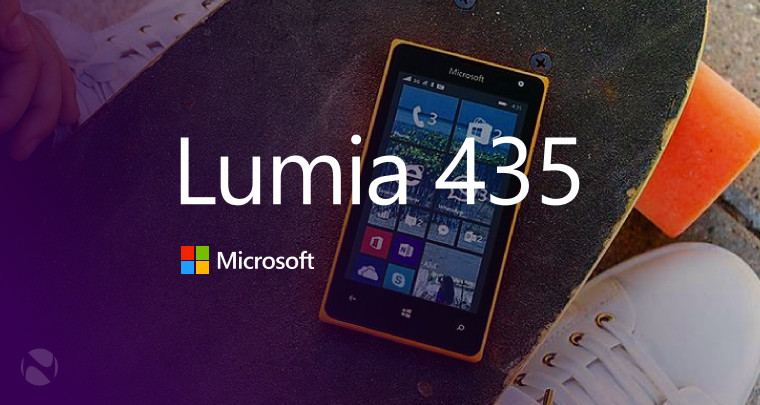 It's been just over a year since Microsoft announced the Lumia 435 - at the time, its most affordable Windows Phone ever. When it went on sale in the UK at the end of February 2015, it was priced around £70 SIM-free, but it's been available for a lot less since then on contract-free pay-as-you-go (PAYG) plans.
Leading independent retailer Carphone Warehouse is currently offering the Lumia 435 from just £29.99, when purchased with a new £10 PAYG SIM on one of these three networks:
EE, including 150 cross-network minutes, unlimited texts and 500MB of data
Virgin Media, including either 120 cross-network minutes + unlimited landline calls; OR 3000 texts + 1GB of data
Vodafone, including 150 cross-network minutes, unlimited texts and 500MB of data
Whichever of those networks you choose, the total upfront cost will be £39.99. The Lumia 435 is also available with an O2 SIM, but with a handset price of £39.99, plus a minimum £10 credit top-up, bringing the upfront cost to £49.99.
Given that almost every phone sold by Carphone Warehouse is network-unlocked - including almost all of those sold on PAYG - you may as well go for the cheaper options.
The Lumia 435's key specs include:
4-inch LCD with WVGA (800x480px) resolution
Dual-core 1.2GHz Qualcomm Snapdragon 200 processor
1GB RAM
8GB onboard storage (plus microSD support up to 128GB)
2MP rear camera with fixed focus
0.3MP front-facing camera
Bluetooth 4.0
Wi-Fi 802.11 b/g/n
1560mAh battery
Dual-SIM variant available
118.1 x 64.7 x 11.7mm; 134g
Windows Phone 8.1
Clearly, that list of specs matches the device's entry-level price tag - but the 435 might make a suitable choice as a back-up handset, a developer device, or perhaps even a first phone for one of the kids.
It's also worth bearing in mind that Microsoft has confirmed that the Lumia 435 will be among the first handsets to be upgraded to Windows 10 Mobile - when that upgrade eventually rolls out.
If your budget stretches a little further, you might consider spending a bit more on the Lumia 550, Microsoft's new low-cost Windows 10 Mobile handset. The device has been heavily discounted since going on sale just a few weeks ago, and is currently available for just £59.99 (total cost) on PAYG, or even free - if you're willing to pay for six months of PAYG service in advance.
Source: Carphone Warehouse