Another day, another look at the spring update for Windows 8.1. While we saw in the last update that modern apps could be pinned to the taskbar, in these shots we can see a little bit more about the pinning, including a hover preview.
It's becoming more clear that Microsoft is moving towards blending the modern and classic desktop environments with Windows 8.1 and Windows 9. Windows 9 is rumored to include the ability to run modern apps in a windowed environment on the desktop, which will go a long way for usability for those using Windows 9 on non-touchscreen devices.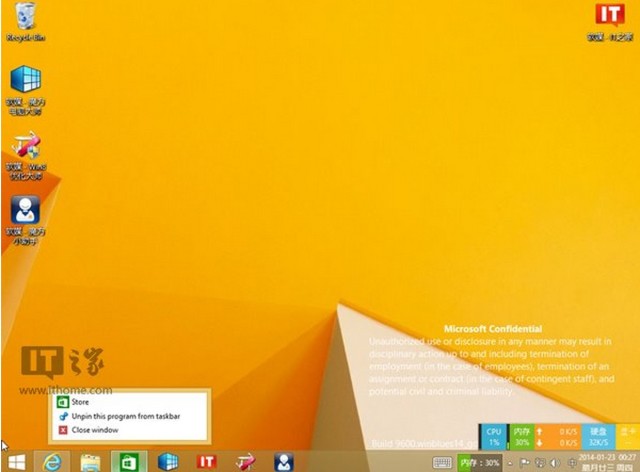 The latest screenshot leaks suggests that a build of the Windows 8.1 spring update may leak soon. While previous rumored leak dates have come and gone, the screenshot leaks are coming more frequently which could mean that more users have the build in their hands.
Microsoft is expected to either release or announce the spring update at its BUILD conference in April.
Windows 9 is not expected to be released until the first half of 2015 but rumors are suggesting that at the BUILD conference this year, Microsoft will outline its plans for the operating system.