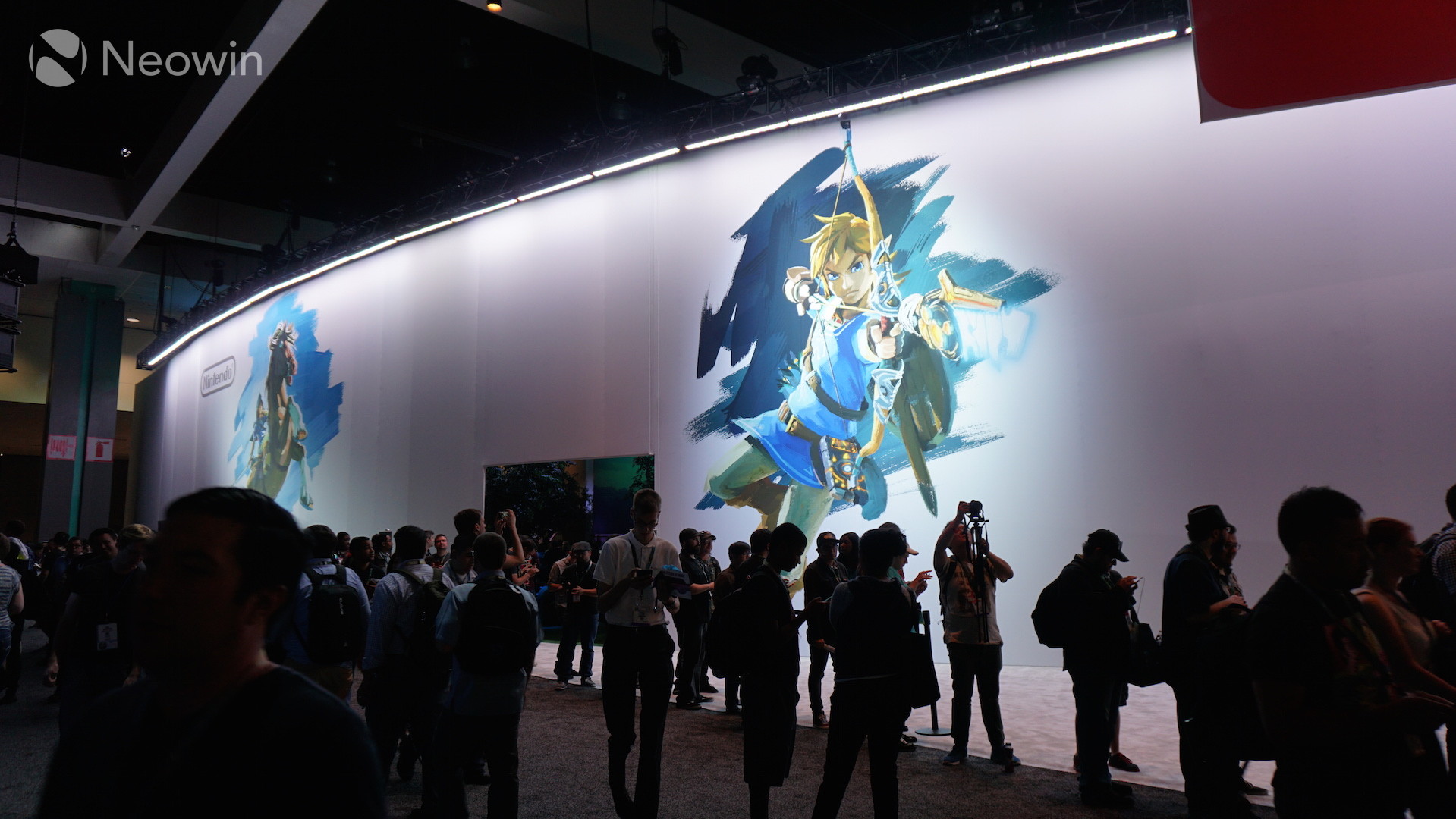 For years - Sony, Microsoft and Nintendo have occupied the West Hall at the Los Angeles Convention Center for E3. While Microsoft and Sony offer their bevy of titles, Nintendo has chosen a different approach, instead opting to focus on one title, The Legend of Zelda: Breath of the Wild.
Although Nintendo does have other titles on the agenda for E3 2016, Nintendo chose to dedicate its entire booth to Zelda and make it an experience. This year, Nintendo had enclosed space that only allowed bypassers a peek at what the company was showing off. In order to get into the booth, Nintendo offered two queues: one for watching and one for playing. Cleary, Nintendo anticipated that its booth design would attract those that were interested in photo ops and not actually playing the upcoming Zelda title.
Since the queue to play the title was three times as long, I opted to wait in the viewing line which still ended up taking around an hour. But, in all honesty it was worth the wait. Upon entering into the small cavern, I was escorted into a small room that was decorated and dimly lit for that extra bit of ambiance. With a wall of gameplay video playing, it was a bit perplexing as to what might occur next, but as soon as the movie ended, the projection wall rose to reveal the expanded area of the booth.
To say the least, the booth is gorgeous. When you enter, you don't feel like your entering a booth to play a game, but you're entering the world of The Legend of Zelda: Breath of the Wild. There are sculptures depicting elements of the game, some even offering interactions when triggered by floor sensors. Naturally, there are kiosks to play the game, but it's clear that Nintendo wanted to offer something different from its competitors, an immersive experience. Judging by the response and long wait times, Nintendo has succeeded.
But, Nintendo has never had a problem leveraging its powerful IP's and pulling at the heart strings of nostalgia. Nintendo's more recent problem stems from the lack of offering a proper console and third party titles that can grow its gaming business. With the Wii U failing to gain traction, there is blatant need for Nintendo to offer more than just the standard gamut of Mario games in the next generation. In order to succeed, Nintendo will be forced to expand to new horizons, maybe producing a console that can match or exceed the ones offered by Microsoft and Sony, and also offer successful titles supplied by those outside of Nintendo.
While they may be offering an amazing booth at E3, the fact that they only have one major title to offer, which is a Nintendo IP, signifies a problem that could ultimately end up destroying Nintendo's storied gaming past.