Office Insiders on iOS have a handful of new features to try out, as Microsoft has released the latest build of its suite of apps for Apple's operating system. The new updates bring the apps to version 2.42, with build number 20092708, and most of the news are specific to the iPad.
Word and Excel only have a couple of new changes to look forward to, specifically a new design for the Home page in the app, as well as support for pointing devices such as trackpads and mice. IPadOS, the tweaked variant of iOS for iPads, added support for mice last year.
The bulk of the new features is in the Outlook app, however. On iPad, the app will now convert handwritten text using the Apple Pencil and have it converted to real text using Apple's Scribble feature introduced in iPadOS 14. Another new capability for iPads is drag-and-drop support for the composer, so if you're multitasking with Outlook and another app, you can drag files from that app into Outlook to attach them to an email message.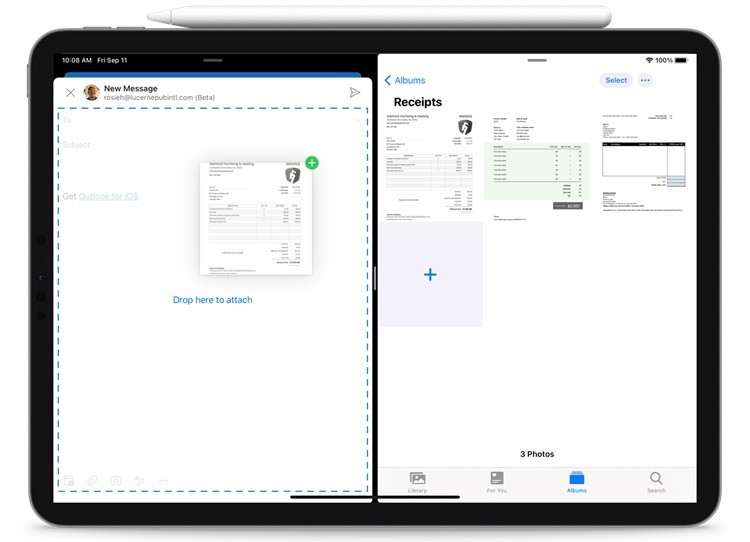 Moving away from iPad, Outlook now also lets users delegate mailboxes, allowing other members of their organization to manage their inbox for them. Additionally, it's now possible to book a workspace from the Outlook app, just as you would a conference room.
These features may still be rolling out, so you might not see them right away. They should eventually make their way to everyone, though.