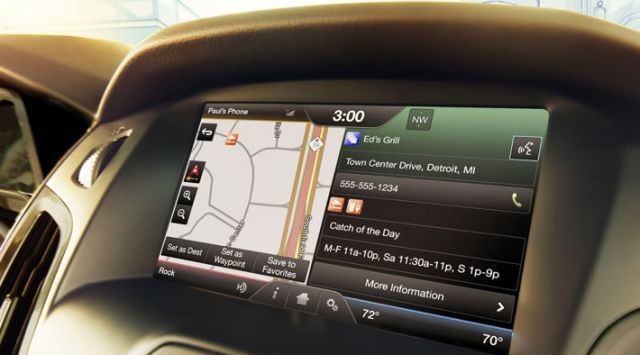 Ford could be ready to make a major change for the next generation version of its Sync in-car computing system. Bloomberg reports that the company will use the QNX OS, owned by BlackBerry, as the basis for the next Sync, taking the place of the version of Windows that is being used in the current iteration of the technology.
Ford co-developed Sync with Microsoft and it made its début inside a few cars in 2007. It has since been put into seven million Ford vehicles. In 2012, Ford and Microsoft said they were already working on the version of Sync, code-named Evos. 
However, Bloomberg reports, via unnamed sources, that Ford has seen owner satisfaction of its cars go down in the past few years and is looking to improve the quality of its vehicles. That includes its on-board technology, which is becoming more important for new car buyers. The story claims that using BlackBerry's QNX OS will improve Sync's speed and readability while also being less expensive than Microsoft's Windows. ONX is already being used inside cars made by BMW and Audi.
None of the companies mentioned in the story would comment on Bloomberg's rumors. If true, it would certainly be a huge boost for BlackBerry, which is currently struggling to stay alive after a horrible last few years.
Source: Bloomberg | Image via Ford and Microsoft