Mark Zuckerberg has faced a great deal of heat and backlash, moreso in recent times than ever. Many would argue that it is well-deserved, given Facebook's decidedly cavalier attitude regarding privacy and security. Ethical mishaps after ethical mishaps that the company sees on a regular basis, however, haven't had too much of an impact on Zuckerberg's position of power.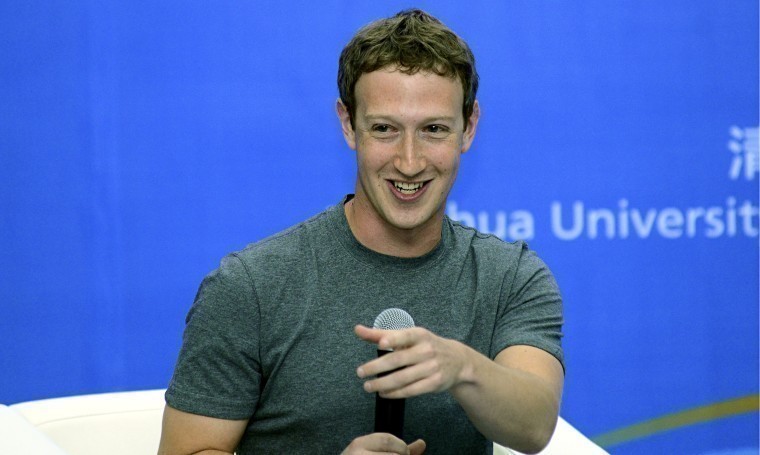 That, it appears, may be set to change all too soon.
On Wednesday morning, state treasurers from Illinois, Pennsylvania and Rhode Island, along with the comptroller of New York City signed a proposal that was issued in June by Trillium Asset Management. The agenda set by the proposal aims to leverage the hundreds of billions of dollars in pension funds and state investments that these parties control, in order to have other major Facebook shareholders coerce the company to replace Zuckerberg with an independent chairman.
The proposal continues to make its case to this end, saying that as of April 2018, 59% of S&P companies have separate, individual roles for CEO and chairman so as to achieve better and more independent oversight of the company's operations. It goes on to say that this is especially necessary in Facebook's case, citing its more recent (but not all) scandals, including:
Russia "meddling in U.S. elections" on Facebook
The "sharing personal data of 87 million users" that later found its way to Cambridge Analytica
"Data-sharing with device manufacturers, including Huawei," which U.S. intelligence has identified (with little public evidence) as a threat to national security
The proliferation of "fake news" on its platform
The propagation of posts on its platform that fueled violence in Myanmar, India, and South Sudan
"Depression and other mental health issues, including stress and addiction," that may result from using Facebook
"Allowing advertisers to exclude black, Hispanic, and other 'ethnic affinities' from seeing ads"
In a dark (and arguably amusing) twist, this proposal missed Facebook's most recent scandal by just a few hours: the company allegedly and intentionally inflated its video metrics in order to get advertisers and media companies to invest heavily in its video department. Facebook denies any wrongdoing on its part, however.
Put together, these four parties alone hold $777 million worth of Facebook shares at the current rate of $158 per share - a far cry from the all-time high of $217 that it held in July, thanks in no small part to the sheer amount of PR nightmares the company dives headfirst into. New York Comptroller Scott Stringer issued a statement on the matter earlier today, saying:
"Facebook plays an outsized role in our society and our economy. They have a social and financial responsibility to be transparent – that's why we're demanding independence and accountability in the company's boardroom."
He continues,
"We need Facebook's insular boardroom to make a serious commitment to addressing real risks – reputational, regulatory, and the risk to our democracy – that impact the company, its shareowners, and ultimately the hard-earned pensions of thousands of New York City workers. An independent board chair is essential to moving Facebook forward from this mess, and to reestablish trust with Americans and investors alike."
Unfortunately, this entire process may be moot: given Zuckerberg's stake in his own company gives his votes 10 times the tally other stakeholders' votes have, effectively giving him 60% of the entire company's voting power. As well-intentioned as the proposal may be, it's unlikely to have any ultimate effect.
Source: Gizmodo | Image via The Guardian