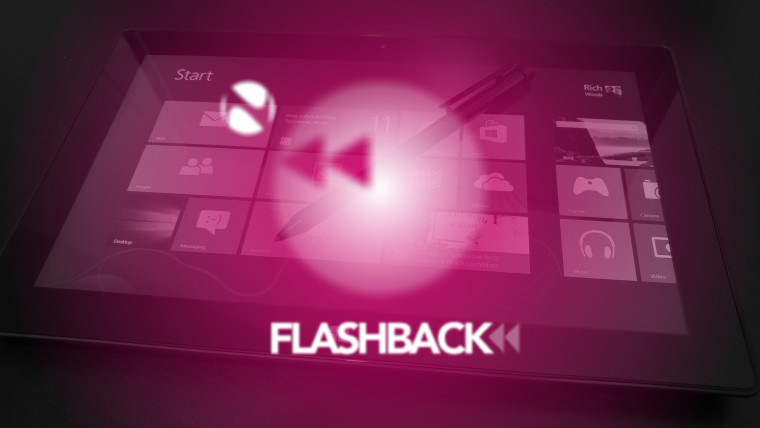 On February 9, the original Surface Pro turned five years old. As just about everyone reading this knows, the product has evolved quite a bit since then, and the Surface lineup has branched out into six different product lineups.
But the Pro wasn't the beginning of the Surface story. Announced on June 18, 2012, it was unveiled alongside the Surface RT, and the RT actually launched first, on October 26, 2012.
Surface RT: The beginning
You're actually going to want to remember that date. In separate years, products like the Surface Pro 4, Surface Book, Surface Studio, and Surface Book with Performance Base all launched on October 26.
Back then though, the two Surface models were named after the operating system that they ran. They were first introduced as Surface with Windows RT and Surface with Windows 8 Pro, and that was later shortened to Surface RT and Surface Pro.
The Surface RT used an Nvidia Tegra 3 processor, and an ARM processor at the time meant that it couldn't run Win32 apps. Users could only run apps that came from the Windows Store, along with the Office RT 2013 suite that came pre-installed.
The device was underpowered, even for one that could only run what can only be described as mobile applications. Needless to say, the product was a complete failure. Windows RT had a plethora of problems that the company tried to solve in RT 8.1, but even if those were fixed, the hardware on the Surface RT was just as bad, and Microsoft ended up taking a $900 million charge.
Surface Pro: The beginning of something great
I don't want to pretend that the hardware on the first Surface Pro was much better. It had an Intel processor, which meant that it ran full Windows 8 and therefore could be used as a full PC. For the first time, we truly had a tablet that could be used as a laptop.
But the first Pro had many issues. With a 10.6-inch screen, it was too small to be used as a laptop, and at over a half-inch thick and two pounds, it was too bulky and heavy to properly be used as a tablet. The Core i5-3317U processor left it with terrible battery life (three hours or so), and it only came in configurations with 4GB RAM, and either 64GB or 128GB of internal storage.
There were also some issues that it shared with the Surface RT. The kickstand only opened to the position that you see above, making it hard to use on your lap, or for any use case where you needed a different viewing angle. There were two options for a keyboard cover: the Touch Cover and Type Cover.
The Touch Cover was awful, and at least the Type Cover felt like a real keyboard. The keys always felt too close together, so it wasn't that comfortable.
Sounds like a terrible machine, right? Actually, it wasn't. It had a lot of problems that kept it from being mainstream, but the seed for something great was planted. When the Surface Pro came out, I forced myself to use it as my main PC for a time, and I succeeded. The Core i5 processor was, and still is capable for most tasks.
The original Surface Pro was quite the use case. I still have mine, and it still comes in handy sometimes.
Surface 2 and Surface Pro 2: It's time to try again
Like the Surface RT and Pro, Surface 2 and Pro 2 were announced together, but this time, they launched at the same time on October 22, 2013. Surface 2 was the successor to the RT, only without the naming.
With Surface RT being a catastrophic failure and the Windows RT operating system doing just as bad (pretty much all OEMs had stopped selling anything with it by this point), Microsoft decided that it wasn't done with ARM. The Surface 2 used an Nvidia Tegra 4 chipset, and the kickstand could now be placed in two positions, making it a bit more 'lappable'.
It was also the first Surface to offer cellular connectivity, an important milestone.
The Surface Pro 2 was almost what the original Surface Pro should have been, given the limitations of the time. With a Core i5-4300U processor from Intel's Haswell lineup, battery life was drastically improved. Users could now buy the device with 4GB or 8GB RAM, and up to 512GB of internal storage.
Even with the additional kickstand position, both the Surface 2 and Pro 2 were kind of awkward to use. The Touch Cover 2 and Type Cover 2 added backlighting, but they still felt a little weird to type on, particularly the Touch Cover.
The Surface 2 was once again a failure, and it was the last ARM-based Surface device to date. The Pro 2 wasn't exactly successful either, but it seemed like more people were taking notice of it.
Surface Pro 3: Surface grows up
Back in May 2014, the big story was that Microsoft was going to launch an ARM-based Surface Mini, and there would likely be a refresh of its Pro line. The headlining announcement was scrapped entirely, and the Surface Pro 3 ended up being beyond what anyone could have imagined.
Released on June 20, 2014 (yes, Microsoft released the first three Surface Pros within 17 months), it was now just 0.36 inches and 1.76 pounds. The aspect ratio was changed to 3:2 from 16:9, and it finally felt comfortable as both a tablet and a laptop.
Indeed, Surface Pro had finally grown up.
The 12-inch 1440p screen felt big enough to do real work on, and the Type Cover propped itself up against the display, making it feel a little more like a real keyboard. The kickstand could now be opened to any angle, making it much easier to use on your lap.
Battery life was around the same as it was on the Pro 2, since it used the same processor, at least for the i5. Core i3 and i7 options were added for the Pro 3, with the i3 being Y-series.
Microsoft also made some key changes in the Pro 3 that would affect the lineup until the current day. The pen technology was changed from Wacom to N-Trig, meaning that moving forward, all Surface Pens require a battery, also allowing them to connect to the PC via Bluetooth. The charging port was also changed to the Surface Connect port that we all know and hate today (seriously, just switch to Thunderbolt 3 so we can use the same charger for everything).
When Surface Pro 3 launched, it certainly felt like this was what it was all leading up to. The product had grown up. It was lighter and thinner than its predecessors, solving almost all pain points. This is also when the product began to hit mainstream popularity.
Surface 3: Making amends
It was nearly 11 months before we saw the launch of new Surface hardware, which seemed like a lot when we had five devices in the previous 17 months. Announced in March 2015, Microsoft launched the Surface 3 on May 5.
The Surface 3 fixed many of the issues of its predecessors. The screen was 10.8 inches, adopting the 3:2 aspect ratio that debuted in the Pro 3, and it had Surface Pen support. Most importantly though, it used an Intel Atom processor and ran full Windows 8.1, so it didn't have the same limitations as the RT lineup.
The Surface 3 also had a cellular variant like the Surface 2. What's probably the most interesting thing about this device is that it's the only Surface ever to use a standard charging port, which was micro-USB. This ended up causing issues for some consumers that thought they could charge it with the same charger as their phone.
This model made up for many of the mistakes that were found in the Surface RT and Surface 2, and it was the last device that we've seen from the lineup to date.
Surface Hub
Surface has always served as a way to showcase new form factors and software. Launched on July 1, 2015, the Surface Hub was designed for collaboration in businesses.
It runs a custom version of Windows called Windows 10 Team, and it only runs UWP apps. It includes Intel's fourth-generation Haswell processors, and comes with either a 55-inch 1080p display or an 84-inch 4K display, costing up to $20,000.
We've not yet seen a second iteration of the Surface Hub, and it's often forgotten about when talking about the Surface lineup. Still, it's definitely worth a mention.
Surface Pro 4 and Surface Book: Bringing the thunder
The Surface Pro 4 and Surface Book launched on October 26, 2015, after being announced at an event earlier that month. Microsoft devices chief Panos Panay notably asked how the team could improve upon the Pro 3, and he said that they brought the thunder.
So what was new in the Pro 4? It's one of those things where in the tech industry, they would say, "Not much, except for everything." The CPU was upgraded to Intel's sixth-generation 'Skylake' series, the screen was a higher resolution, the Pen was a little better, and so on. It wasn't all that different from a Pro 3, but there were improvements across the board.
The Type Cover saw major improvements, as there was finally space between the keys. I actually went out and bought a new Type Cover for my Surface Pro 3 on launch day.
After showing off the Pro 4, Panos unveiled the Surface Book, showing just the first 58 seconds of the below video.
In an odd move - but turning out to be pretty exciting - Panos told us to watch the video again, but to pay more attention. This time it was played in its entirety, and we got to see the screen detach from the base.
If the Surface Pro is the tablet that can replace your laptop, then the Book is the laptop that can replace your tablet. The 'clipboard' portion of the device includes the CPU and such, while the base includes additional battery and an optional dedicated GPU.
The Surface Book is still a fairly new form factor, and unlike the Pro lineup, it really hasn't been imitated by the rest of the industry. There was one from Porsche Design, but that's about it.
The Pro 4 and the Book were made available exactly three years after the first Surface device hit the market. Within those three years, Microsoft had turned a product line that everyone thought would ultimately be a failure, into a mainstream success story.
It's worth noting that these two devices were also the first two Surface devices to launch with Windows 10 pre-installed, and both came with Windows 10 Pro. They were part of a 'big bang' hardware event that also included the Microsoft Lumia 950, 950 XL, and the Band 2, all of which have since been discontinued.
Surface Studio: A new desktop form factor
It was a year before another Surface product hit the market. Indeed, Microsoft seems to keep to an unpredictable schedule, but on October 26, 2016, the Surface Studio was announced.
The Surface Studio is Microsoft's first all-in-one desktop PC, and just like the company did with the mobile form factor, it aimed to change the way people use desktops, or at least "empower you to achieve more". With the Studio, you could actually adjust the angle of the display to the point where an artist could lean and draw on it, as if it's a big tablet.
Microsoft also introduced the Surface Dial alongside of it, which allowed the user to interact with the UI in a new way.
The Surface Studio wasn't without its issues though. Like most of the Surface lineup, it's really expensive, considering that it's still using a Skylake processor, and not even one that's made for desktops. The HQ-series processor that's included is actually built for laptops.
It's a first-generation product though, and it's pushing a year and a half old, so maybe we'll see a refresh soon and Panos will "bring the thunder".
Surface Book with Performance Base: A lazy refresh
The Surface Book was a cool first-generation product, and everyone was excited to see what we'd get from Surface Book 2. At the time when we were expecting to see it unveiled, Microsoft launched the Surface Book with Performance Base.
The news came from the same event where the Studio was launched, but it was almost a sidenote. The 'clipboard' portion of the Surface Book was exactly the same as the original, but the base was now offered with a slightly more powerful GPU.
Ultimately, it was pretty disappointing. Most were waiting for Microsoft to launch Surface devices with Intel's seventh-generation 'Kaby Lake' lineup, and the company was pretty much reusing year-old hardware.
Surface Laptop: Finally, a regular PC
At an event in New York City on May 2, 2017, Microsoft announced the Surface Laptop. It didn't have a detachable display, a Type Cover, or an ARM processor. For the first time, the company had a conventional laptop in its arsenal.
The event itself was to showcase Microsoft's educational efforts, and it announced a new version of Windows called Windows 10 S. It's a locked down version of Windows 10 Pro where users can only install and run apps from the Store. Those that purchase a Surface Laptop can switch to Pro for free until March 31, 2018.
The Laptop is the first Surface device to be offered in multiple colors. As you can see from the video, it comes in the traditional Platinum, but also Graphite Gold, Burgundy, and Cobalt Blue. The keyboard is covered in Alcantara, providing a soft touch for the user.
Fans also got what they wanted in choice of CPU, as Microsoft finally switched to the current generation of the day, which was Intel's seventh-generation 'Kaby Lake' chips. It was made available on June 15, just like the new Surface Pro...
Surface Pro (2017): Surface goes international
While the Surface Laptop and Pro were made available on the same day, they weren't announced at the same time. The new Surface Pro - dropping the number system - was announced at an event in Shanghai, making it the first Surface to be unveiled outside of New York City.
The new Type Covers all offer the same Alcantara fabric that you'll find on the Surface Laptop, and they come in the same colors. The body only comes in the one color still, and that's because in order to make the different colors, the device would have to be made out of aluminum instead of magnesium. Since aluminum would be heavier, the Surface team decided that this would be an unacceptable compromise.
The new Surface Pro is also the first Pro model to offer cellular connectivity. This variant wasn't released until December 1 for businesses, and should be coming to consumers soon.
Also sporting Kaby Lake processors, this is the current Surface Pro that you'll find in stores today. If you've got the original Surface Pro lying around, it's incredible to see just how much the product has changed in five years, considering that at the time, it was something completely new.
Surface Book 2: The refresh we wanted
After the somewhat disappointing Surface Book with Performance Base, Microsoft really had to deliver with the Surface Book 2, and it did. Released in November, the Book 2 now comes in two sizes, and it packs a serious punch. It's also the first Surface that wasn't announced at an event; instead, it was a simple press release.
The Surface Book 2 uses Intel's eighth-generation 'Kaby Lake R' chips, meaning that while they're U-series, they're quad-core, rather than dual-core. For some reason, Microsoft chose to stick with the dual-core seventh-gen chips in the Core i5 model though. Along with the significant CPU improvements, the firm also bumped up the GPU offerings.
With the new 15-inch variant, the Surface Book 2 comes with an Nvidia GeForce GTX 1060 GPU, similar to what you'll find in some gaming laptops, except in an ultrabook form factor. The 13.5-inch variant comes with a GTX 1050, but only with the Core i7 model (the 15-inch version doesn't offer an i5 model).
Surface Book 2 also added a feature that many fans have wanted to see, a USB Type-C port. Unfortunately, it's not Thunderbolt 3, and it would seem that Microsoft still has a ways to go in this arena.
Still, the Book 2 solves a lot of issues, and it's a pretty unique product. It's extremely rare to find a laptop in an ultrabook form factor with a quad-core processor and a GTX 1060 GPU, let alone one with a detachable display. It's fair to say that there's nothing else on the market like it.
A look forward...
Microsoft's Surface team tends to play its cards close to its chest when it comes to leaks, so we often don't know what's coming until it's close to being here. Obviously, at some point, we'll see refreshes for the Pro, Book, Laptop, Studio, and Hub, but Surface is meant to push new product categories and will continue to do so.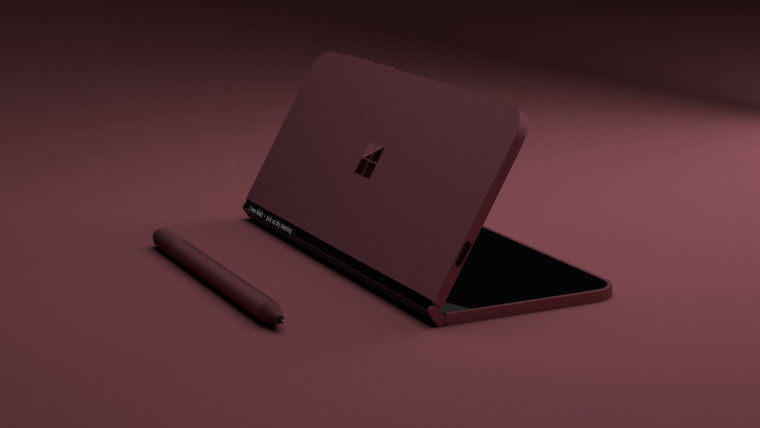 The company is working on a device that's codenamed 'Andromeda'. It will likely be a foldable device with dual displays. Running full Windows 10, it will pretty much be a PC in your pocket, that's also your phone.
Andromeda will also likely use an ARM processor, such as a Snapdragon 835. With Windows 10 now being able to emulate Win32 apps on ARM processors and devices with that functionality shipping in the spring, one does have to wonder where and when we'll see a Surface device that shows it off.
Conclusion
When Microsoft decided to jump into hardware in 2012, it was in uncharted waters. It was actually competing with its partners, but if third parties weren't willing to make Windows sexy, then Microsoft had to do it itself.
And the effort seemed to be destined to fail, and quickly. Surface RT was a bomb, and the original Surface Pro wasn't practical.
Indeed, times have changed quite a bit. Surface is now a mainstream success, and Microsoft can actually be considered a hardware company. Form factors are offered for people with different use cases, between the Pro, Laptop, Book, and Studio lineups.
It's certainly worth commending the Surface team for staying determined to the idea that people are willing to use different form factors of PCs, and continuing to work hard on making something great after it seemed destined to fail for so long.