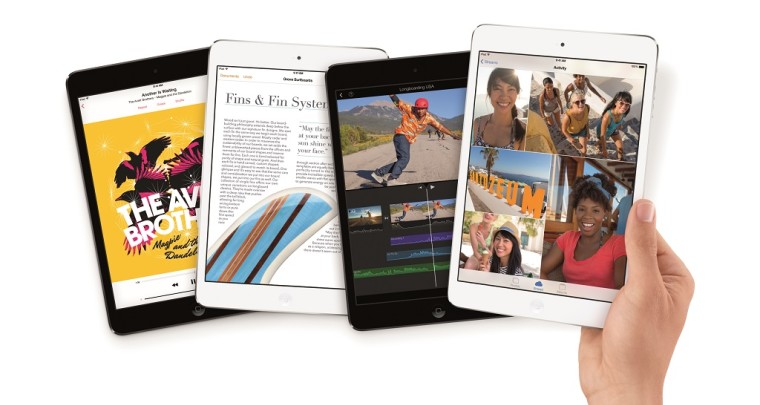 The tablet market is set to see a sharp slowdown in terms of growth this year, with Apple's iPad seeing a decline in sales for the first time ever. This comes just as the market, and the analysts, are starting to realize that tablets and smartphones are different.
According to research company IDC, Apple's tablet performance will significantly impact the whole market by the end of this tear with tablet sales growing at merely 7.2% compared to last year when growth was above the 50% YoY mark.
During this time, Apple is set to ship only around 65 million units, which is definitely an impressive number, but represents an almost 13% decline compared to overall sales of 2013.
Android is seeing strong growth this year but Windows is the absolute winner in terms of growth as convertibles, 2-in-1 and hybrid devices have started to gather an audience. Android has seen 16% growth YoY, while Windows powered-devices have increased shipments by 67%, nearly ten times the market average. That being said, Windows devices still only accounted for around 11 million units, or just below 5% of the overall market.
So why this radical slowdown in tablet adoption?
IDC has identified a number of factors here, but it all boils down to the argument that fundamentally tablets aren't smartphones, rather they're close to regular PCs. As such they have much longer lives, with customers still using the same device even after 4 years.
There's also an unspoken reasoning here, but it's obvious that as tablets, and even smartphones later on, stop improving by leaps and bounds with every generation their life cycles extend, legacy software is supported and markets get easily saturated. It's simply the exact same thing that happened with PCs and we'll no doubt continue to see it more and more in this market as well.
Another factor has been the slow uptake of hybrid Windows powered devices, mainly because of people's reticence at trying out Windows 8 alongside wider availability and the declining prices of Android tablets.
As for the future, people's reaction to Windows 10, Apple's rumored plans for an iPad Pro and Google's direction with Android and Chrome OS are viewed as the main factors that will impact the market going forward.
Source and Charts: IDC