When Apple updated its notebook lineup earlier this month we were eager to find out how well the new MacBook Air stacked up next to a couple of Ultrabook alternatives. Turns out the so-called "Apple Tax" wasn't as much of an issue as Apple detractors often claim.

Now we're taking a look at another area of the PC market that's experiencing healthy growth in recent times, comparing Apple's 27-inch iMac to all-in-one alternatives from the likes of Dell, HP and newcomer Vizio. As we've said before, we don't expect this comparison to be representative of the entire Apple Tax argument, but it will help paint a better picture as we contrast it with our previous findings.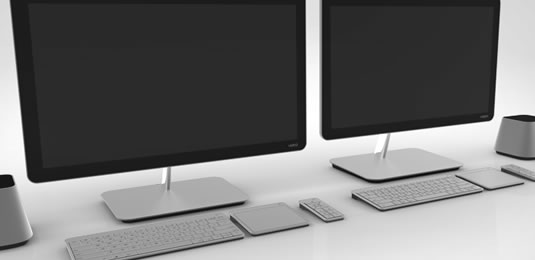 Right off the bat you'll notice that when it comes to all-in-one desktops there are much cheaper alternatives to Apple's iMac. But in all cases shown here, going with the base model means sacrificing discrete graphics, and sometimes making do with a less powerful processor or less RAM as well. That may be an advantage if you don't need a more powerful system, but for the purpose of this article we've configured each option as closely as possible to the iMac so we can make a fair comparison.