Earth is dying. Devastated by a pole shift, the planet's oceans have evaporated and its cities reduced to rubble. In its struggle to survive, mankind has split between two warring factions: the Scavengers, savage marauders hell-bent on claiming the world's remaining resources, and the Resistance, freedom fighters working to restore civilization. With humanity undergoing its greatest test, where will your loyalties lie?

Currently in beta, Ravaged is the brainchild of Boris Ustaev and his crew at 2Dawn Games, who have spent the last few years toiling away on a fast-paced post-apocalyptic multiplayer shooter with a strong focus on skills, teamwork, vehicular combat and most importantly, fun. In other words, it's everything the folks at 2Dawn have wanted in a modern PC shooter, but have been unable to find.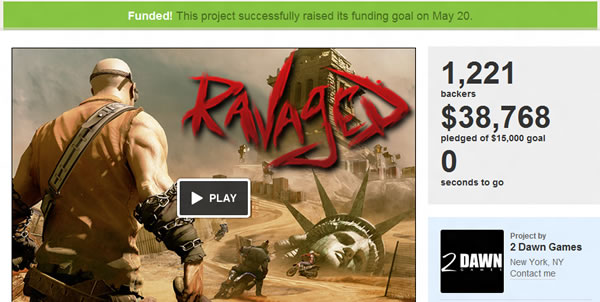 We recently had a chance to chat with 2Dawn about its upcoming title, its experience with Kickstarter and what it's like developing a PC game as an independent studio today.
Read: Interview: 2Dawn Games on its upcoming shooter 'Ravaged' and life as an indie studio
These articles are brought to you in partnership with TechSpot.