While many publications are wrapping up their look at the best games of 2009, we have decided to peer ahead. Most gamers know what titles came last year, but keeping track of upcoming releases can be a bit more difficult.

We are going to take a look at some of the most anticipated PC games of 2010, from top to bottom in alphabetical order we have a total of 31 games spanning nearly every genre. Naturally, this list is subjective, but we hope it will allow you to keep tabs on what will likely be some of the best games this year.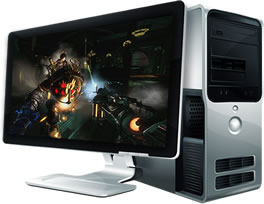 Sneak peak inside: Aliens vs. Predator, BioShock 2, Deux Ex 3, Just Cause 2, Mass Effect 2, Max Payne 3, Stalker: CoP, StarCraft II, WoW: Cataclysm, and plenty more!
Read: Most Anticipated PC Games of 2010: From A to Z
These articles are brought to you in partnership with TechSpot.