An internal memo from Terry Myerson was sent to Microsoft executives and partners and the message is clear: Microsoft is committed to ARM-based Windows phones and the Windows 10 Mobile platform.
After Lumia sales have been declining quarter after quarter, it's hard to be optimistic about the platform. After all, last quarter, Microsoft sold just 2.3 million of its first party Windows phones, down by a staggering 73% year-over-year.
Windows Central, which first published the email, has confirmed through multiple sources that it is authentic.
I understand that you are hearing concerns from certain partners about Microsoft's commitment to the mobile space.

Let me be very clear: We are committed to deliver Windows 10 on mobile devices with small screen running ARM processors.

We are currently in development of our next generation products and I wanted to reconfirm our commitment to Windows 10 Mobile. We believe in this product's value to business customers and it is our intention to support the Windows 10 Mobile platform for many years. We have a device roadmap to support that from Microsoft as well as our OEM partners who will also be selling an expanded lineup of phone devices based on this platform.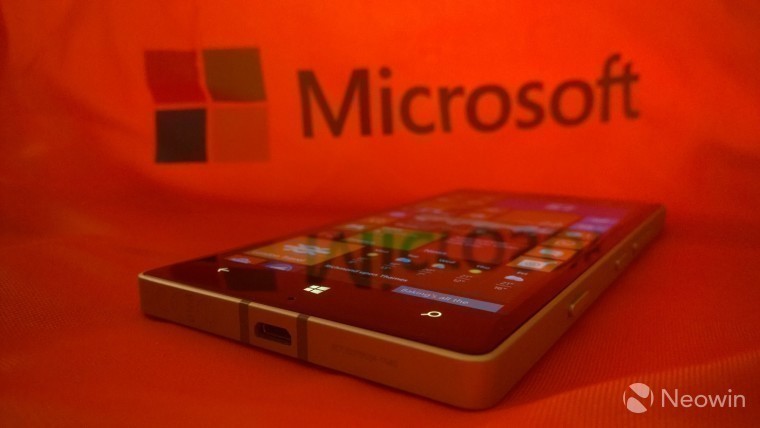 There are a couple interesting items of note in the email. Myerson states that the firm is committed to ARM, which could be bad news for those hoping that Microsoft would go all-in on x86 Windows phones.
He also states that they "believe in this product's value to business customers", making it clear that the enterprise is where Microsoft will focus its mobile efforts.
Of course, it's not surprising to hear that the firm has a hardware roadmap for phones or that partners will be offering Windows 10 Mobile devices as well. The latest rumor is that there will be three Surface Phones offered in early 2017. Back in February, a Microsoft flagship phone with a Snapdragon 820 was even spotted on GFXBench.
Source: Windows Central