The recently announced AI-powered Bing is heading to more devices. Microsoft has announced ChatGPT-powered Edge for Android and iOS, plus the ability to ask Bing in Skype conversations. Another notable change is the ability to ask questions using your voice, which, according to Microsoft, is one of the most requested features among customers.
Microsoft says about 64% of search requests nowadays happen on mobile devices, so it is critical for the company to ensure its brand-new search engine is available on your Android or iOS smartphone. Today, you can access AI-powered Bing from a mobile device inside the Bing app and Microsoft Edge browser.
In addition to landing on mobile devices, Bing has received a frequently requested feature: voice input. Users can tap a microphone button next to the input box and dictate their questions. Voice input is available on smartphones and desktops. Note that Bing will keep replying to you with text messages.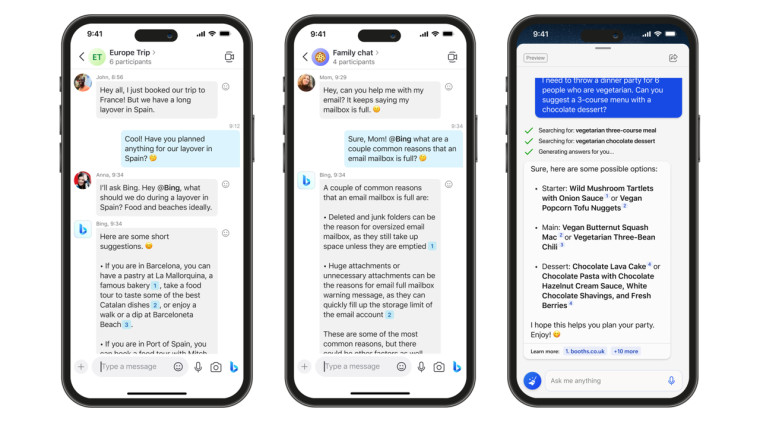 Microsoft also wants you to make its AI-powered Bing part of your Skype conversations. You can tag Bing in your chats and get answers in different forms: bullet points, text, or a simplified response. The service supports more than 100 languages and Skype's built-in translator.
Bing with integrated ChatGPT is still rolling out to customers, meaning many users must wait in line. Microsoft says it is working as fast as possible to grant access to everyone, and you speed up receiving your entry ticket by signing up for Bing Preview here.