The first version of Windows to support a stunning palette of 256 full colours, Windows 3.0, turns 25 today, having launched on May 22, 1990. Windows 3.0 was the first version of Windows to see widespread use, largely because it was the first version to come pre-installed on the PCs shipped by the manufacturers of the day, starting with Zenith PC. It supported a range of memory modes, from 16-bit Real Mode (for machines with less than a 286-based processor) to 32-bit enhanced mode (which required a higher-end 386). This version of Windows was the first to be a real operating system, significantly expanding the role held by DOS.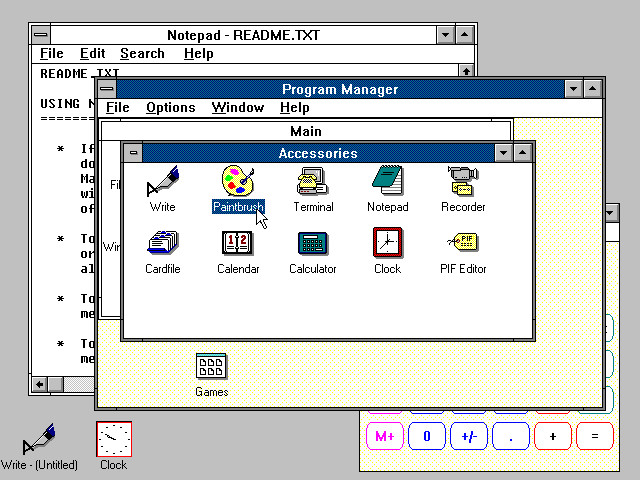 Windows 3.0 was a significant release for Microsoft for a number of reasons, but mostly because it put Windows on the same usability playing field as Apple's Macintosh System Software, such as introducing a coherent Control Panel and more sensible windowing system, and was the first version of Windows to ship on PCs from major manufacturers, instead of just as floppies to be installed by the user. It can be argued that while Apple popularized the GUI, Windows 3.0 made it truly the standard for interacting with our computers.
In order to confuse the young and bring nostalgia to the old, here are the original system requirements for running Windows 3.0. It should be noted that a Microsoft-compatible mouse is also "recommended"
8086/8088 processor or better
384 KB of free conventional memory (real mode), 1 MB (Standard Mode), or 2 MB (Enhanced Mode)
Hard disk with 6-7 MB of free space
CGA/EGA/VGA/Hercules/8514/A/XGA graphics and an appropriate and compatible monitor
MS-DOS version 3.1 or higher
Windows 3.0 changed the arc of Microsoft's fortunes, as well as the direction of the computer industry, and should be remembered as a major milestone towards the amazing technology we have today. If you would like to see more, Guidebook has a great gallery of almost everything built into Windows 3.0 here, including the setup process that stayed fairly consistent through Windows XP.
Images via Guidebook | Many thanks to Frank B on the Neowin Forums for his great writeup on this milestone.