Twitch announced today that Watch Parties are now available to all creators across the world. The feature initially launched in beta earlier this year in the U.S.
With its wider availability, Watch Parties will allow more creators to watch and stream Amazon Prime Video movies and shows to their viewers with a Prime membership. Creators can also let their viewers hear and see their reactions to a movie they're watching together through their webcam that appears in a picture-by-picture format above chat.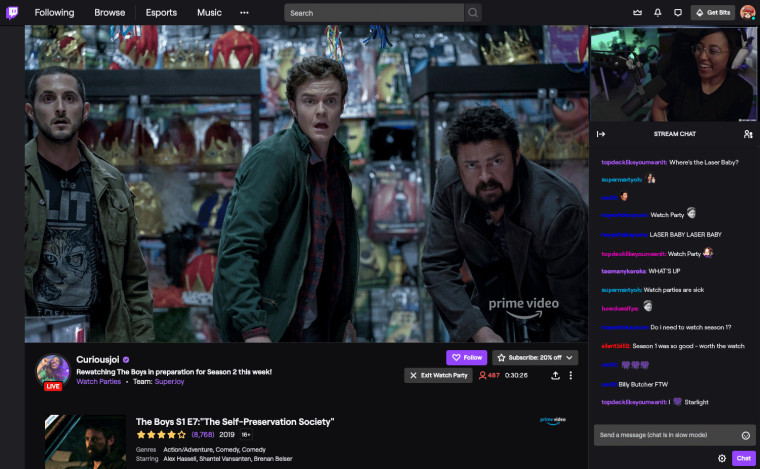 For titles that are available with a Prime or Prime Video subscription in a certain region, viewers in that territory will be able to join Watch Parties and can even show their support with Bits and Subs. To start a watch party, you can simply add the Watch Party Quick Action to stream manager and connect Watch Parties to your Prime or Prime Video account. Then select the movie or TV show you want to watch together with your fans and broadcast it live with your webcam and mic. Twitch says it is also working to bring support for Watch Parties to mobile devices in the coming months.