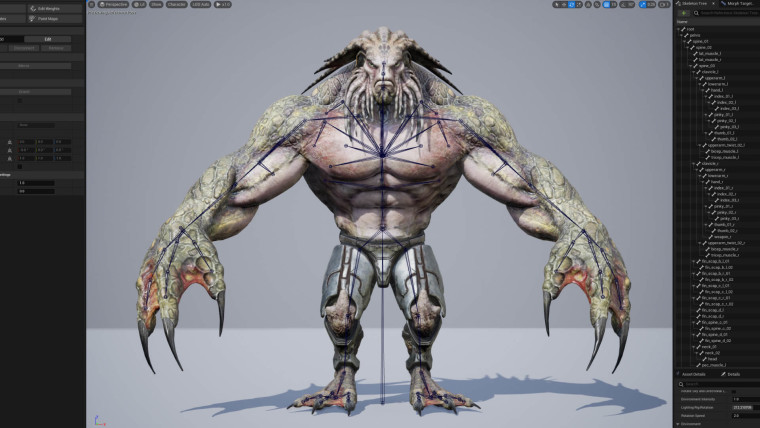 Epic Games launched the first early access version of Unreal Engine 5 in 2021, and made it generally available to developers in 2022. However, its only been in the past year that we have started to see third-party games use the engine, such as the Layers of Fear reboot and Immortals of Aveum. We should see even more UE5 games in the next few months including Lords of the Fallen, S.T.A.L.K.E.R. 2, and more.
However, Epic Games continues to update Unreal Engine 5 with some new features. Today, it announced that Unreal Engine 5.3 is available for developers. It includes a bunch of improvements as well as some experimental new features.
One big change in this version is that Epic put in lots of improvements to increase game performance on next-gen consoles like the Xbox Series X and the PlayStation 5. Epic says these improvements will help games that use the engine go up to 60 fps. It stated:
Specifically, Nanite has faster performance for masked materials, including foliage, and can represent a greater range of surfaces due to the new Explicit Tangents option, while Lumen with Hardware Ray Tracing has expanded capabilities that include multiple reflection bounces, and delivers faster performance on consoles.
In addition to those improvements, some of the new features in Unreal Engine 5.3 ones that will offer more advanced volumetric effects so game developers can add better effects for things like smoke or fire.
There's also a new experimental feature called the Skeletal Editor, which should help with character modeling and animations in games. Epic says:
Whether for quick prototypes or final rigging, this enables you to perform more character workflows entirely in the Unreal Editor without the need for round-tripping to DCC applications—so you can work in context and iterate faster.
Since Unreal Engine 5.3 was just released it may take a year or more before we see UE5 games on the market that have these kinds of features.