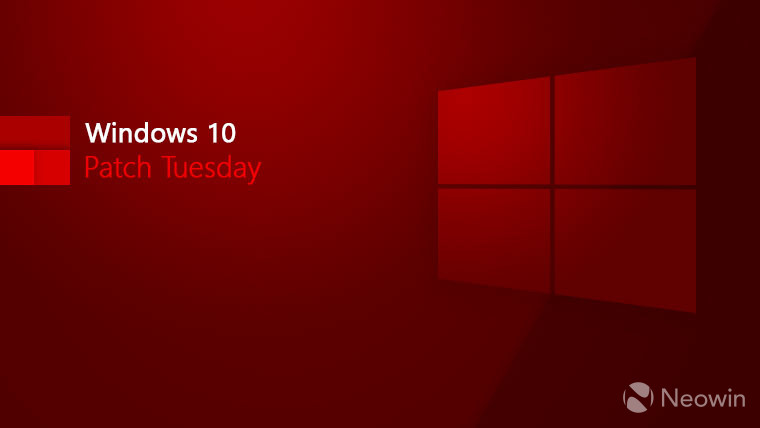 It's the second Tuesday of the month which means it's Patch Tuesday time again. As such, today Microsoft is rolling out the monthly security update (also called "B release") for July 2022 on Windows Server 20H2, and Windows 10 for the latest versions, 21H1, 21H2. The new updates are being distributed under KB5015807, bumping up the builds to 19042.1826, 19043.1826, and 19044.1826.
You can find standalone links to download the new update on Microsoft Update Catalog at this link here.
The major highlight of the release is security updates for Windows 10 and as is generally the case, the Redmond company has also listed the known issues in the update, which is always handy. Here are the symptoms and their respective workarounds:
Symptoms
Workaround

Devices with Windows installations created from custom offline media or custom ISO image might have Microsoft Edge Legacy removed by this update, but not automatically replaced by the new Microsoft Edge. This issue is only encountered when custom offline media or ISO images are created by slipstreaming this update into the image without having first installed the standalone servicing stack update (SSU) released March 29, 2021 or later.

Note Devices that connect directly to Windows Update to receive updates are not affected. This includes devices using Windows Update for Business. Any device connecting to Windows Update should always receive the latest versions of the SSU and latest cumulative update (LCU) without any extra steps.

To avoid this issue, be sure to first slipstream the SSU released March 29, 2021 or later into the custom offline media or ISO image before slipstreaming the LCU. To do this with the combined SSU and LCU packages now used for Windows 10, version 20H2 and Windows 10, version 2004, you will need to extract the SSU from the combined package. Use the following steps to extract the SSU:

Extract the cab from the msu via this command line (using the package for KB5000842 as an example): expand Windows10.0-KB5000842-x64.msu /f:Windows10.0-KB5000842-x64.cab

Extract the SSU from the previously extracted cab via this command line: expand Windows10.0-KB5000842-x64.cab /f:*

You will then have the SSU cab, in this example named SSU-19041.903-x64.cab. Slipstream this file into your offline image first, then the LCU.

If you have already encountered this issue by installing the OS using affected custom media, you can mitigate it by directly installing the new Microsoft Edge. If you need to broadly deploy the new Microsoft Edge for business, see Download and deploy Microsoft Edge for business.

After installing the June 21, 2021 (KB5003690) update, some devices cannot install new updates, such as the July 6, 2021 (KB5004945) or later updates. You will receive the error message, "PSFX_E_MATCHING_BINARY_MISSING".
For more information and a workaround, see KB5005322.

After installing this update, IE mode tabs in Microsoft Edge might stop responding when a site displays a modal dialog box. A modal dialog box is a form or dialog box that requires the user to respond before continuing or interacting with other portions of the webpage or app.

Developer Note Sites affected by this issue call window.focus.

This issue is resolved using Known Issue Rollback (KIR). Please note that it might take up to 24 hours for the resolution to propagate automatically to consumer devices and non-managed business devices. Restarting your Windows device might help the resolution apply to your device faster. For enterprise-managed devices that have installed an affected update and encountered this issue can resolve it by installing and configuring the special Group Policy listed below. For information on deploying and configuring these special Group Policy, please see How to use Group Policy to deploy a Known Issue Rollback.

Group Policy download with Group Policy name:

Important You will need to install and configure the Group Policy for your version of Windows to resolve this issue.
Some of the older Windows 10 versions have also received updates today which have been listed below with their respective release notes (KB) linked as well as links to download them at Microsoft's Update Catalog:
It is noteworthy here that Windows 10 20H2 and Windows 10 1909 reached end of servicing. Also, while not Windows 10, Microsoft has also released updates for Windows Server 2022 under KB5015827.