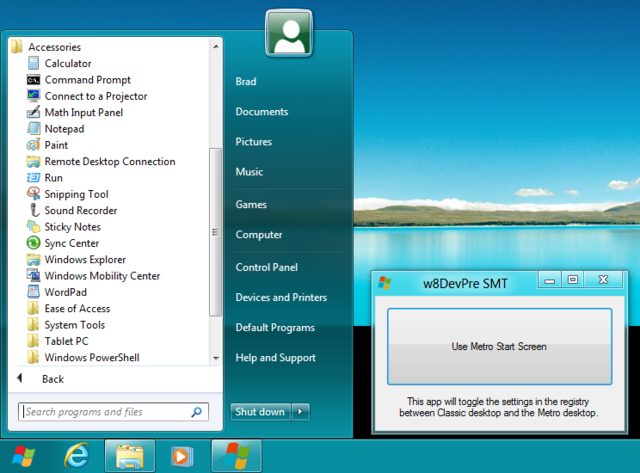 The new start button in Windows 8 is a drastic change from the previous iterations of Windows. Knowing this, we posted up how to change the new start menu back to the classic start menu in Windows 8.
For some, this process may have been complicated and they did not want to risk possibly corrupting their Windows 8 install. If you fall into this category, there is a new app that will allow you to toggle between the classic and new start menu with one single click.
The application is called Windows 8 Start Menu Toggle and can be found of Deviantart using this link.
It should be noted that while users are reporting that the application works as predicted, it is still running on an early build of Windows 8 which is not intended to be used as your daily OS.
While the classic start menu is not present in the DP, it is speculated that Microsoft intentionally did not make the option available to force developers to adopt the new UI. The classic start menu could return in native fashion at a later date.
Download: Windows 8 Start Menu Toggle