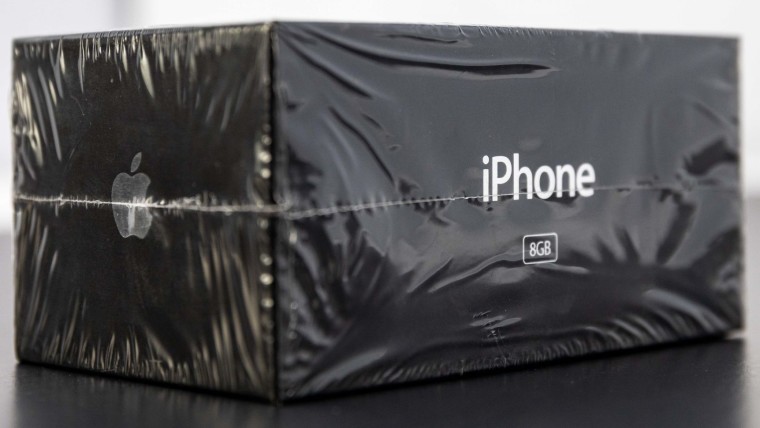 Apple launched its revolutionary iPhone in 2007, with the 4GB model costing $499 and the 8GB version getting a $599 price tag. This past weekend, someone got a lot more than that when they sold the original 8GB iPhone for a whopping $63,356.40.
The online event, held by LCG Auctions, centered on this iPhone, which was originally given as a gift to a woman by some friends of hers to celebrate her new job, according to Business Insider. The problem was that at that time, the iPhone was exclusive to AT&T (remember those days before it expanded to other networks?) and she had her mobile phone account with Verizon.
So she literally put the iPhone package on a shelf, unopened, and still covered in its protective plastic shrinkwrap. Little did she know that this would be the key to eventually selling the iPhone for over 100 times its original price.
This is a new record for buying an original iPhone at auction, surpassing the price of $39,339.60 that was set in October 2022, again by LCG Auctions. Of course, there's no word who bought Apple's smartphone from this event at the new high price, Hopefully, they are happy with their purchase.