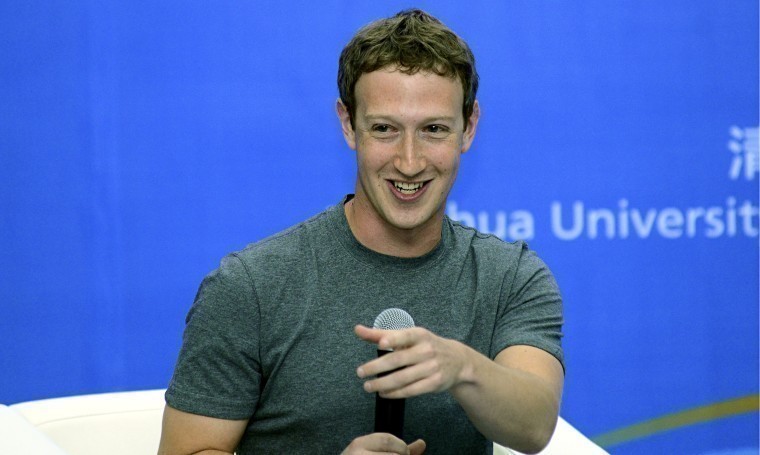 2017 was not a good year for the public face of Facebook. The company faced inquiries into Russian use of the site to influence the 2016 presidential election, and accusations of inadequately protecting its users from hate and abuse, among other things. CEO Mark Zuckerberg wants to fix that and is making it his personal mission in the coming year.
Zuckerberg does personal challenges each year in the same way people do New Year's resolutions. In the past, he says he has learned Mandarin, run 365 miles, and visited every state in the country. He even built an AI for his home. In a post from his official Facebook account, Zuckerberg said he wants to fix the site.
The world feels anxious and divided, and Facebook has a lot of work to do -- whether it's protecting our community from abuse and hate, defending against interference by nation states, or making sure that time spent on Facebook is time well spent.

My personal challenge for 2018 is to focus on fixing these important issues. We won't prevent all mistakes or abuse, but we currently make too many errors enforcing our policies and preventing misuse of our tools. If we're successful this year then we'll end 2018 on a much better trajectory.
He said he plans to focus on these issues to make the site a better experience for all, citing that the Facebook mission statement has always started with "Give people the power."
Zuckerberg also acknowledged that while the company was designed to decentralize the power of the people, the current trend is the opposite, causing people to lose faith in the company's mission.
There are important counter-trends to this --like encryption and cryptocurrency -- that take power from centralized systems and put it back into people's hands. But they come with the risk of being harder to control. I'm interested to go deeper and study the positive and negative aspects of these technologies, and how best to use them in our services.
The company made numerous changes to the way it operated in 2017. It started to show users if they were influenced by Russian propaganda, and announced a crackdown on "engagement bait." It also added a feature that allows users "snooze" people and pages for 30 days, rather than going the full unfriend route.
Despite its efforts, a former Facebook exec said that the site in its current form was "destroying society," and even Facebook said that the site can have a detrimental effect on the mental health of some of its users. Given the amount of influence that Facebook has in today's society, Zuckerberg's effort to take a firmer hand on the controls will be welcome.