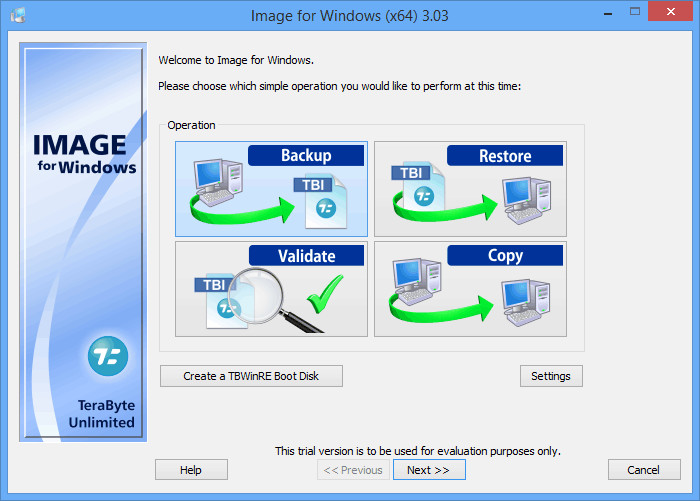 Image for Windows provides an easy and convenient way to completely backup all your hard drive's data, programs and operating systems. Your backups can be saved directly to external USB and FireWire drives, to internal or network drives, and even directly to CD, DVD, or BD. The suite includes an easy-to-use MakeDisk wizard for creating a recovery boot disk. To restore your data, programs and operating systems back to the way they were when the backup was created, simply boot the recovery disk and restore the partition(s) or drive(s) you need to recover. It's that easy.
Image for Windows runs under the Windows operating system, yet it can backup or restore any partition, including those of DOS or Linux, and even partitions encrypted by third-party software.
Image for Windows 3.03 changelog:
Added /cd (CompactData) option to allow FAT, FAT32, NTFS partitions to be restored to the amount of data in the partition instead of last used area.
Fixed indexes in a Changes Only Backup. The indexes are only used by TBIView and TBIMount.
Added additional file path variables.
Added option for Save to File on Show Command where holding down the shift key will pull in global options.
Enhanced Ext2FS and XFS support.
Other potential changes, updates and enhancements.
Download: Image for Windows 3.03 | 109.0 MB (Trialware)
View: Image for Windows Home Page