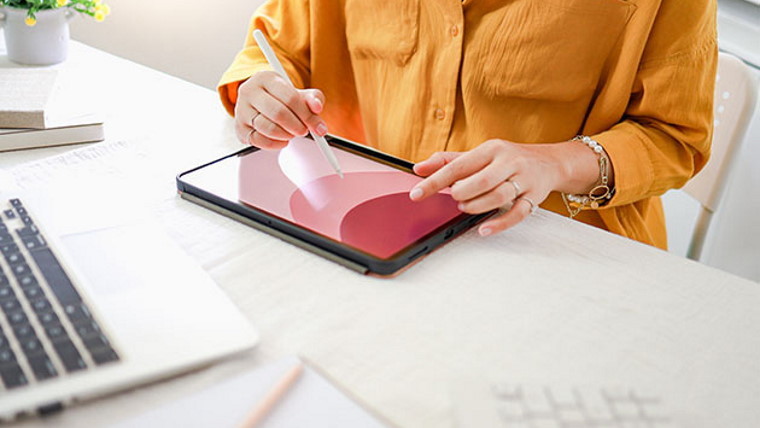 Today's highlighted deal comes via our Online Courses section of the Neowin Deals store, where you can save 98% off this 2021 Ultimate Adobe Designers Bundle. Up your digital artistry game and create better designs, icons, UI/UX, and more with 42 hours of content on Adobe Photoshop, XD, InDesign, and Lightroom.
This bundle includes the following courses:
Design a Digital Productivity Journal for Your iPad
Create Your Own Digital Journal to Track Daily Habits, Goals, Reading Lists & More
Create a Custom Motivational Watch Face for Your Apple Watch
Use the Very Basics of Photoshop to Create Your New Motivational, Inspirational Watch Face
Design Custom Stationery with Purpose in Procreate & Photoshop
Build Your Own Stationery Collection Inspired by Your Wish for the Future as Your Creative Concept
Design & Create Personalized Merch Using Photoshop
Turn Your Favorite Hobby Into Customized Merch
Adobe Photoshop CC: Complete Beginner to Advanced Training
10x Fun Real Life Photoshop Projects to Learn the Essential Adobe Photoshop Skills as a Complete Beginner
Learn User Experience Design from A-Z: Adobe XD UI/UX Design
Become a Professional UX/UI Designer & Create Beautiful Websites from Scratch
InDesign CC Essentials for Beginners: Basics & Tricks
Get to Grips with InDesign, Its Templates, Tools & CC Libraries and Create Strong, Stunning Graphic Materials
App Icon Creation & Basics of UI-UX Design
Learn UI-UX Design & Create Beautiful Mobile App Icons for Your Applications Using Adobe Illustrator, Photoshop, and XD
Adobe Lightroom Classic CC Masterclass: Beginner to Expert
Sort, Filter, Organize, & Edit Photos Like a Pro in This Comprehensive Guide to Adobe Lightroom
Web Design in Affinity Designer Master Class
Design Modern Websites in Affinity Designer & Add Them to Your Own Portfolio
Affinity Designer Fundamentals. Go from Zero to Superhero
Start Your Adventure with Real Computer Graphics Today!
How to Design Retro Badges in Adobe Illustrator
Design Stunning Retro & Flat Design Badges in Adobe Illustrator CC
This 2021 Ultimate Adobe Designers Bundle normally costs $2,400, but you can pick it up for just $44.99 for a limited time, that represents a saving of $2,355.01 (98%) off! For a full description, specs, and instructor info, click the link below.
---
Not for you?
That's OK, there are other deals on offer you can check out here.
Neowin Deals · Free eBooks · Neowin Store
Disclosure: This is a StackCommerce deal or giveaway in partnership with Neowin; an account at StackCommerce is required to participate in any deals or giveaways. For a full description of StackCommerce's privacy guidelines, go here. Neowin benefits from shared revenue of each sale made through our branded deals site, and it all goes toward the running costs.