7 Days is a weekly round-up of the Editors' picks of what's been happening in the world of technology - written with a dash of humor, a hint of exasperation, and an endless supply of (Irish) coffee.
For many of our readers in the United States, it's been a week of excitement and anticipation – for Thanksgiving's delights of friends, family and juicy turkey; and also for the many, many deals available on devices and gadgets as the holiday shopping season officially kicks off. But there's been plenty more going on across the tech world this week – and of course, with the weekend now in full swing, 7 Days is here again to bring you up to speed with what's been happening.
We begin this week with matters of security - or a lack thereof. Less than a week after the Starwood Hotels and Resorts group revealed that some of its point-of-sale payment systems had been infiltrated by malware, another global hotel giant revealed details of a similar attack on Wednesday.
Hilton Worldwide said that "unauthorized malware" (is there any other kind?) had been used to access payment card data at its hotels during two periods in 2014 and 2015, and has advised customers to monitor their accounts for unexpected transactions.
And in a separate development, Chinese company Vtech – which makes toys and gadgets for children – admitted that it had been hacked too. Various data relating to almost five million parents and 200,000 children were compromised in the breach. Embarrassingly, the company itself had no knowledge that its systems had been compromised until it was contacted by journalists.
Remember the Lenovo 'Superfish' scandal? The Chinese tech giant was caught earlier this year pre-installing adware on its PCs using a self-signed SSL certificate, leaving those devices vulnerable to attack.
Dell apparently learned nothing from the mess that its rival made, as it emerged this week that it has also been using its own self-signed, locally-stored SSL certificate (although not to jam ads down its users' throats), compromising the security of some of its devices.
After the appalling terrorist attacks carried out by ISIS across Paris earlier this month, global hacktivist group Anonymous declared 'war' against those responsible, and it didn't take long for them to take down ISIS' main communications forum last week. ISIS responded this week with a war of words, referring to Anonymous as "idiots".
To the surprise of precisely no-one, that witless insult did nothing to deter Anonymous. A few days later, affiliate hacktivist group Ghost Sec gained access to a website promoting ISIS propaganda, replacing its contents with an ad for Viagra – thematically appropriate given the eternal impotence of those whose only means of seeking influence in the world is by murdering and torturing innocent civilians.
Paris will host the UN Climate Change Conference on Monday, which will be attended by world leaders and delegates from over 190 countries. Microsoft co-founder, philanthropist and world's richest person Bill Gates will also be at the summit, where he will reportedly announce a new multi-billion dollar initiative to accelerate global R&D into clean energy technologies.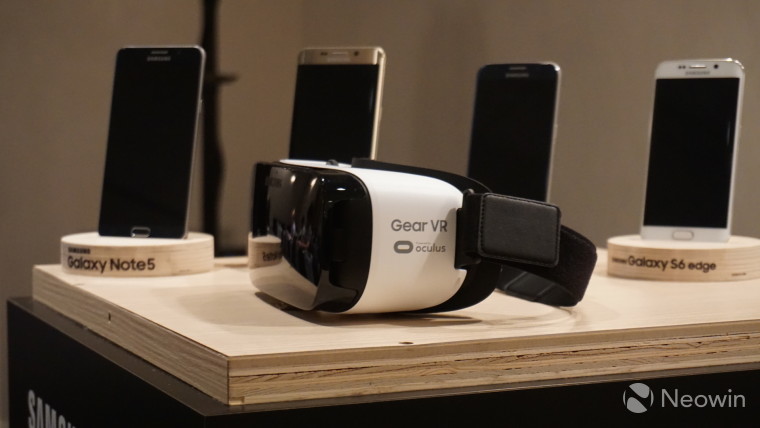 Over in the US, Samsung launched the consumer version of its new Gear VR headset this week, two weeks after pre-orders opened for the $99 virtual reality device. The Samsung unit was co-developed with VR specialists Oculus, but is only compatible with certain Galaxy smartphones.
The UK's Raspberry Pi Foundation has earned worldwide recognition in recent years for its hugely impressive efforts in developing simple, ultra-affordable computing devices. A year after releasing the $20 Pi Model A+, it launched its cheapest device ever this week: the Raspberry Pi Zero, priced at just $5.
Despite its infinitesimal price tag, and similarly tiny proportions, the Zero includes a 1GHz application processor, 512MB of RAM, microSD card slot, and mini-HDMI for 1080p video output at 30fps. Genuinely stunning.
Apple Pay launched in the UK a few months ago, and one rather convenient feature for Londoners in particular is the ability to use an Apple device to pay for travel across the city's public transport network. MasterCard is aiming to boost usage of Apple Pay there by offering users completely free travel on all Transport for London services, every Monday, through to December 14.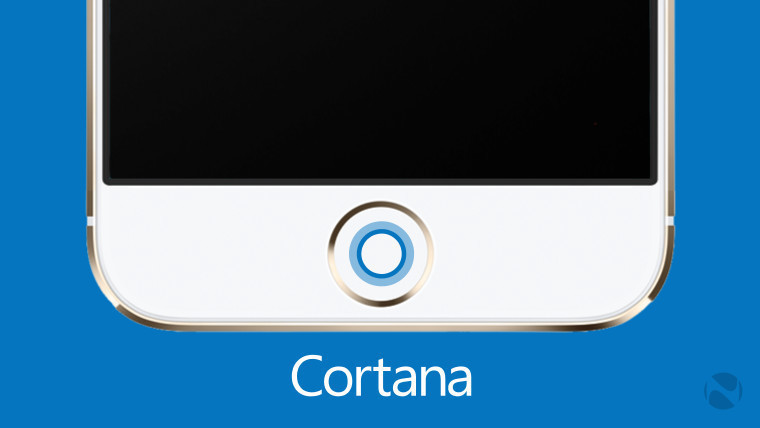 Back in May, Microsoft announced plans to bring its digital assistant, Cortana, to Android and iOS. While an open beta has been available on Android since August, the first version of Cortana for iPhone was finally released on Friday – but only to an extremely limited group of users.
Cortana's abilities have greatly improved since the assistant was first shown off in April 2014. Microsoft made another addition this week to Cortana's Notebook - across all devices, not just the iPhone preview - allowing her to keep track of academic interests, which could prove to be a very useful feature for students.
HTC launched a new Preview program this week, inviting users in the US, Europe and Asia to help "shape the future and innovation" of its products. Testers will have the opportunity to use some of the company's upcoming software, and some users will also be able to try out new devices.
The cost of new devices has plummeted in recent years, and Chinese hardware brands have played a big part in this, offering new hardware at astonishingly low prices. One such example is the UMi Rome, which launched on Tuesday. Offering a 5.5-inch HD (1280x720px) AMOLED screen, octa-core processor, 3GB RAM, 13MP rear camera and more, all wrapped in a sleek 7.9mm-thick body, the Android 5.1 smartphone is priced at just $89.
Fellow Chinese manufacturer Xiaomi is also known for offering well-specced devices at surprisingly low prices. It unveiled the MiPad 2 on Tuesday, featuring a 7.9-inch 2048x1536px display, 2GB RAM and Intel Atom X5-Z8500 processor from around $150. The tablet will be available with the company's Android-based MIUI, or Windows 10 – making it the company's first Windows device to hit the market.
Microsoft launched two new Nokia devices on Wednesday: the 230 and 230 Dual SIM, which each include a 2.8-inch QVGA (320x240px) display, 2MP front and rear cameras and microSD support up to 32GB, along with various apps. The company continues to license the Nokia brand for its ultra-low-cost 'feature phones', distancing them from its Lumia smartphones.
The Nokia Lumia 530 – which originally went on sale last year – will be available from US Mobile on Monday for just $9.99 off-contract, making it one of the most affordable smartphones ever. However, that deal isn't quite as appealing as it may first seem – particularly given the completely false claim by the carrier that the Lumia 530 is a 4G LTE device.
(Amusingly, since we published our article about that on Tuesday, US Mobile has corrected a typo on its site – which previously stated "lighting fast 4G internet", rather than "lightning fast" – but it still hasn't removed the misleading info stating that the Lumia 530 supports 4G LTE.)
UK bargain hunters can currently get a 7-inch Linx 7 Windows 8.1 tablet – with free upgrade to Windows 10 – for just £39.99, saving £20 on its regular price. But what makes that deal especially remarkable is that it also includes a free one-year Office 365 Personal subscription worth £59.99.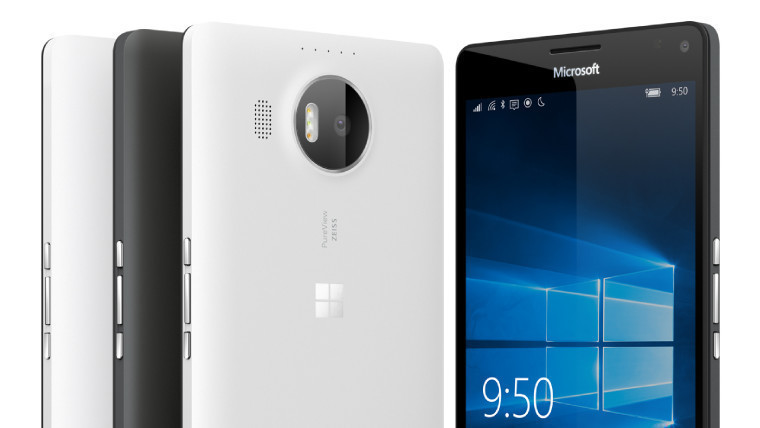 Amazon UK has dropped its pre-order price yet again for the Lumia 950 XL – the larger of Microsoft's new Windows 10 Mobile flagships. The device is now priced at £464.99, quite a chunky saving over the Microsoft Store price of £529.99.
After sending out invites last week to special Windows Insider events in the UK to mark the launch of its new Lumia flagships, Microsoft has been doing the same in other parts of the world, including the US. Two events will be held in the US on December 1, but you'll need to be on the guest list to be able to attend.
Over in India, Microsoft is inviting users to sign up for its 'Create Together' program, to help design a new Windows device. The company says that the end result will be "a device created with your vision, built by a Microsoft partner."
Yamada Denki announced its first Windows 10 Mobile device this week, called the 'Every Phone'. The mid-range device went on sale in its home market of Japan this weekend, and is the thinnest Windows handset ever, at just 6.9mm-thick.
And fellow Japanese OEM Freetel announced that its first Windows 10 Mobile phone, the Katana 01, will go on sale next week. The entry-level device will be keenly priced, and will later be joined by the mid-range Katana 02, which it also unveiled earlier this year.
Windows 10 Mobile is already on 7% of Windows handsets, despite the fact that the OS still hasn't fully launched (it's available only on the recently-released Lumia 950 and 950 XL, and in Insider Preview form for all other devices).
That said, Windows Insiders are already using what's believed to be the 'final' build of the OS ahead of its general rollout to existing handsets, which Microsoft has said will begin in December. With the OS now effectively complete, we asked our readers for their opinions on Windows 10 Mobile – be sure to join in the discussion and have your say!
Microsoft caused all sorts of confusion last weekend, when it suddenly – and without warning or explanation – withdrew availability of the Windows 10 November update (known also as 'Version 1511 / Build 10586.11) for those wishing to install via ISOs using its Media Creation Tool. That decision came just days after the company had recommended the Tool to its users.
On Tuesday, the company executed a full U-turn on that decision, and finally provided a more complete explanation than the half-baked – and somewhat nonsensical – one that it had previously offered.
On Wednesday, Microsoft also pushed out a new cumulative update for those running the Windows 10 November update, bringing the build number up to 10586.14.
Independent industry analyst Gartner says that it expects Windows 10 to become most widely-used version of the OS ever, and predicts that 50% of enterprise customers will have begun their migration to Windows 10 by 2017.
And a similarly rosy picture was painted by Strategy Analytics on the Windows tablet front – they predict that, from 10% of the global tablet market this year, Windows will almost double its market share by 2019.
Still, as we've seen many times before, analysts have a tendency to get this stuff very, very wrong – so take those predictions with a pinch of salt for now.
Microsoft's Xbox 360 reached its tenth birthday this week – a remarkable achievement for a device that's still on sale today, albeit somewhat improved over the original version. We took a stroll down Memory Lane to celebrate that significant milestone.
The mood over at Sony was likely less than celebratory on Friday, as the PlayStation Network experienced outages in many parts of the world. Hacking group Lizard Squad claimed responsibility for bringing PSN down – but full service has since been stored.
Sony followed Microsoft's lead this week in reducing the price of its PlayStation 4 in time for the Black Friday shopping extravaganza. As with the Xbox One, you can get the PS4 for as little as $299.99 through to Monday, November 30.
And in another example of Sony going where Microsoft follows, it confirmed on Friday that it is working on Remote Play game streaming from the PlayStation 4 to Windows PCs – a feature that has already been available with the Xbox One for some time. However, Sony's implementation will actually go further, by also being supported on Mac.
There's no denying the extraordinary sales success of the PlayStation 4 – Sony revealed on Wednesday that, since it went on sale two years ago, it's sold over 30 million units. The company is said to be aiming for annual sales of 17.5 million PS4s by the end of its fiscal year in March 2016.
Before we wrap things up for another week, let me first invite you to check out some of the new devices that my colleagues have been testing for you.
First up is Microsoft's new Surface Dock. Camden Krupala published his impressions of the new accessory, along with an overview of setting it all up with his Surface Book and dual 27-inch monitors.
Camden also documented his first impressions of Microsoft's Lumia 950, the smaller of the two new Windows 10 Mobile flagships, ahead of his full review.
Timi Cantisano shared his detailed review of the new OnePlus X, the company's third handset, which it calls "powerfully beautiful". Indeed, ever since OnePlus first confirmed that it was working on the device, it made it clear that it was focusing on "design over specs" – but in his review, Timi asks the question: In striving for opulence, does it ultimately miss the mark?
Timi also took a first look at the V10, LG's distinctive new flagship-class handset. The device features a 'regular' 5.7-inch Quad HD screen, but unusually, it also has a tiny secondary display above that - and it's also packed full of other high-end specs. Be sure to check out his first impressions of the device.
Meanwhile, Robbie Khan published his review of a very different LG device: a rather stunning 65-inch curved OLED TV with 4K resolution. That's definitely worth checking out!
And finally, spare a thought for Muhammad Jarir Kanji. If you've never taken a computer apart and tried to put it back together, the prospect of doing so can be rather daunting – as he discovered when his Dell XPS 15 suddenly began overheating…
Did he succeed, or did his notebook perish in flames?
---
The week ahead
The first of Microsoft's special Windows Insider events will take place this week to mark the launch of the Lumia 950 and 950 XL. We'll be at one of the events in London on Wednesday, to see what the company has lined up for the lucky few Insiders who have been chosen to attend.
And we'll also be kicking off a month of festive giveaways on Neowin, so be sure to stick around for a chance to win some cool devices!
And along with the usual mix of official news, juicy rumors, and intriguing insights, it should be another exciting week!
---
As ever, there's plenty more to read across the site – including loads of interesting discussions over on our forums. All of us on the Neowin team hope our US readers had a lovely Thanksgiving, and we hope that all of you around the world have a great weekend!