7 Days is a weekly round-up of the Editors' picks of what's been happening in the world of technology - written with a dash of humor, a hint of exasperation, and an endless supply of (Irish) coffee.
 
With Apple's launch event in the diary, we always knew this would be a pretty big week, but even though Apple would no doubt have preferred to steal all the headlines, news has been pouring in thick and fast from every corner of the tech world over the last seven days.
It's been a particularly big week for Microsoft's efforts in the mobile market. Shortly after we published last week's 7 Days column, we learned that Polaroid had shown off its first Windows Phone handset, the WinPro 5. Unfortunately, it later emerged that the device has been created purely as a prototype, and that no decision has yet been made on whether or not it will be released.
Polaroid, incidentally, says that it has been selling Android smartphones for the last couple of years. Apparently, no-one that manages the company's website got that memo, because – although it lists several Android tablets – there's no mention of its handsets on there at all. In fact, the only reference to mobile is a couple of apps and a handful of mobile accessories for the iPhone 5 and Samsung Galaxy S III.
But even if Polaroid's device doesn't come to market, there will be plenty of other Windows Phones to choose from. For example, the first two devices from Blu Products – the $89 Win JR and the $179 Win HD – look particularly appealing, especially at such low prices.
Cherry Mobile showed off its first two Windows Phones this week, and its entry-level $69 Alpha Style handset looks like it may be the most affordable handset ever launched with Microsoft's mobile OS on board. Alongside its handsets, it will also offer two affordable Windows 8.1 tablets.
TrekStor's first Windows Phone has also been revealed, and will go on sale for under €150 EUR ($195 USD) in November. The device doesn't yet have a name as far as we know, but we're hoping that the company takes better care in choosing a name than it did for one of its i.Beat MP3 players back in 2007. TrekStor named that device the i.Beat Blaxx – surely one of the worst branding screw-ups in tech history.
Alcatel OneTouch returned to Windows Phone this week too, two years after releasing a Windows Phone 7.8 handset. The company grabbed plenty of headlines with its new POP 2, which has become the first Windows Phone to include a 64-bit processor, Qualcomm's Snapdragon 410.
But Alcatel also made the news for revealing plans to launch new tablet-sized devices running the Windows Phone OS, including a 10-inch device that is already being developed. It's unlikely that the tablet will run Windows Phone in its current form; instead, expect it to be launched sometime next year, after Microsoft has announced its new single converged OS that will replace both Windows Phone and Windows RT on mobile devices.
With so many new additions to the Windows Phone family, it's becoming a bit difficult to keep up with the various companies that are planning to launch new devices. This week, we published an A-Z guide – from Alcatel to ZTE – of all the brands that have either shown off new Windows Phones, or which have confirmed that they will unveil new handsets soon, so be sure to check it out.
There was good news for Windows Phone users on Tuesday, as Opera announced that its Mini browser had been made available as an open beta on the Windows Phone Store. The company had invited users to sign up to the beta last week, but it seems that they've opted instead for a broader approach, that will allow anyone to test drive the app.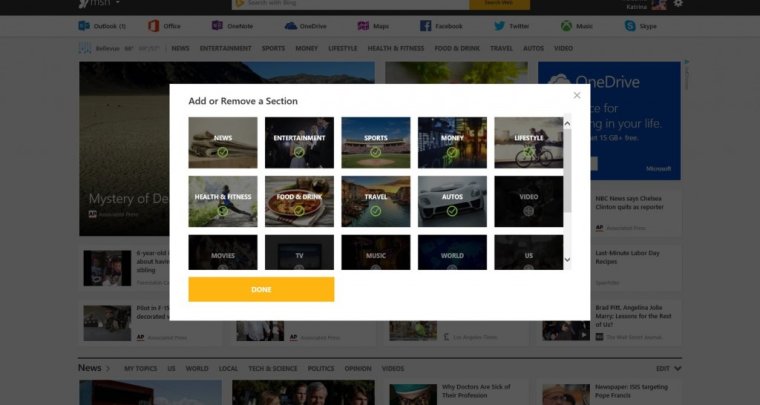 Microsoft's suite of Bing apps for Windows Phone – including News, Weather, Sport, Food & Drink and more – are set to be rebranded soon, in a somewhat surprising move. The announcement came with the news that Microsoft had overhauled its MSN homepage with a new look, and in fact, all the Bing apps will also take on the MSN brand in the near future.
The apps will also be made available on other platforms, as Microsoft continues to make its software more widely available beyond its own operating systems.
That wasn't the only rebranding news this week, though. The 'Windows Phone' brand is being phased out, and will eventually be replaced by a single 'Windows' brand, which is expected to apply to all devices – phones, tablets, notebooks and other form factors – from next year.
It also emerged that Microsoft plans to drop the Nokia brand from its devices before the end of the year, making the recently-launched Lumia 730, 735 and 830 the last handsets that will carry Nokia's logo. Future devices will be marketed under the 'Lumia' brand.
News that the Nokia brand will vanish from Microsoft's devices managed to confuse a few people, leading Nokia to release a blog post reminding the world that it's not actually dead, as some folks apparently believed.
Indeed, the Finnish company is still very much alive, with operations in telecommunications infrastructure, HERE mapping and navigation services, and technology research and development, such as foldable OLED panels and 5G network development.
With the Enterprise Technical Preview of Windows 9 – or whatever it ends up being called – fast approaching, details are continuing to emerge on the next major version of the OS.
We got a good look at the new smaller Start menu this week, including a video of it in action. Another video also showed us how to make the Start menu look as close to that of Windows 7 as possible, with no Metro/Modern embellishments or apps.
We also got our first clear look at virtual desktops in Windows 9, showing how easy it is to add and switch between desktop spaces. We were also the first to bring you details of the next version of Internet Explorer, which will feature a flatter design, with UI elements that will be familiar to users of both Google Chrome and Mozilla Firefox.  
Microsoft has been testing the ability to play Xbox games through your browser - not just Internet Explorer, but any modern browser - through a game-streaming service that it is building on top of its Azure cloud platform, as we revealed earlier this week. 
The service is a development of a demo that it showed off last year of Halo 4 running in the cloud on various devices, but work is advancing at a steady pace.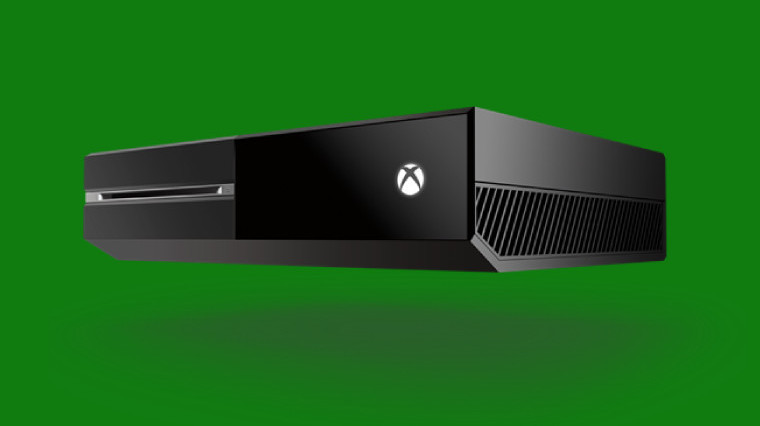 On Tuesday, Microsoft announced what it has planned for the Xbox One in October. Among the new features will be a completely overhauled Friends section, new additions to the Achievements app and – perhaps most excitingly – support for DLNA and MKV streaming via the Media Player app that it launched last month.
However, on Wednesday, Microsoft acknowledged that a "small number of customers" have been experiencing abnormally loud noise coming from their Xbox One consoles. On its Xbox Forums, there are hundreds of comments and complaints from users with this issue – one user said that their Xbox One "sounds like an old printer", while another said that his console is "louder than my fridge".
Microsoft has confirmed that any customer experiencing the issue can contact the company to get the console exchanged for a new one.
There was good news for Xbox One and PlayStation 4 owners who have been waiting (im)patiently for Grand Theft Auto V. Rockstar confirmed on Friday that the game will be available for the new-generation consoles in November – but the company had bad news for those waiting for the game on PCs.
Sadly, GTA V won't be available on the PC until early next year, so if you were hoping that Santa would leave you a copy under the tree, you'd better update your Christmas wish-list.
Speaking of bad news, things haven't been going too well for Amazon's Fire phone since it went on sale in July. Estimates suggest that just 35,000 of the things were sold across the US in its first full month of availability, making it the biggest flop since the dreadful HTC First 'Facebook phone'.
Unsurprisingly, just six weeks after going on sale, its price has now crashed, from $199 on a two-year contract to just $0.99. Sales of the device probably won't have been helped by the exclusivity deal with AT&T, but Amazon is nonetheless determined to make the same mistake in an entirely new market.
The company announced that the Fire phone is now available for pre-order in the UK – but only those on the O2 network will be able to buy it.
While the Fire phone's price came down recently, the price of HP's new Stream notebook unexpectedly jumped by 50% at its launch. The Windows 8.1 laptop was shown off by Microsoft at its Worldwide Partner Conference earlier this year, as an example of the low-cost hardware on the way from its hardware partners. The 14-inch device was hailed as a triumph of affordability at just $199 – but HP announced this week that it will actually be priced at $300.
For the most price-sensitive buyers on the lookout for a smartphone, Qualcomm's new Snapdragon 210 chipset will no doubt be very welcome indeed. The company unveiled its new SoC this week, which will target handsets in the sub-$100 category, bringing 4G LTE to this class of devices for the first time.
It will replace the Snapdragon 200, which is used in many of the low-cost handsets released on Windows Phone and Android in recent months. There will be a bit of a wait though – the 210 won't be available until the first half of next year.  
But, of course, the biggest news of the week was the launch of Apple's new devices. The iPhone 6 and iPhone 6 Plus are better in every way than their predecessors – although we can't be the only ones who wondered why Apple decided to focus on making the handsets even thinner than before.
While the bodywork is undeniably svelte and sleek, it is ruined slightly by the fact that the camera module now sticks out of the back. And given that one of the most common complaints about iPhones are their less-than-stellar battery life, surely it would have made more sense to make the devices just a bit thicker to accommodate a larger battery?
Nonetheless, the new iPhones will inevitably be a colossal sales success, and indeed in many markets, both handsets have already sold out in most configurations on pre-order, despite their high price tags. The 128GB iPhone 6 Plus costs a staggering $949 off-contract.
Apple also unveiled its new Watch (don't call it an iWatch), although it carefully danced around the thorny issue of battery life, which remains a big concern for all wearable devices. Available in various versions, the Apple Watch won't be launched until early next year, when it will go on sale priced from $349. That's from $349 – the prices only go up from there.
Like its new iPhones, we have no doubt that the Apple Watch will sell in astonishing numbers – people do love Apple devices, after all. Indeed, even though the iPhone 6 and 6 Plus won't be available to buy in stores until September 19, people are already lining up to buy them at Apple's flagship UK store on Regent Street in London.
Of course, those Brits clearly aren't as devoted to the cause as their American counterparts who began queuing for the devices last week, before they'd even been officially announced.
Now that's devotion.

Image credits: 1) WinTouch.de; 2) Blu Products; 3) Yugatech.com; 4) TuttoWindowsPhone.net; 5) Alcatel OneTouch; 10) 'Nokia bogged down' image via Sarah2 / Shutterstock.com; 14) Rockstar Games; 15) Amazon; 16) HP; 17) Qualcomm; 18-20) Apple