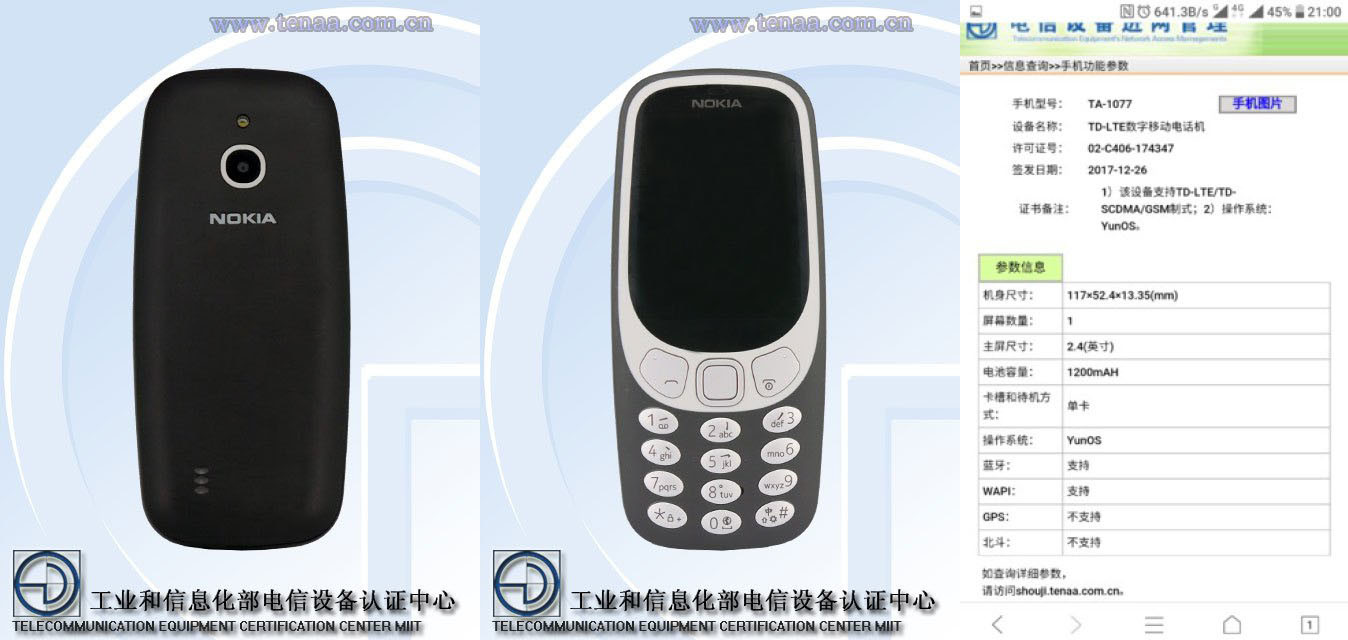 The original Nokia 3310 is one of the more legendary phones of the dumb phone era. With games like Snake and a body that became known as indestructible, it seemed like everyone had one at some point in their life.
At Mobile World Congress earlier this year, HMD Global revived the handset, and in October, the company launched a model with 3G connectivity. But what's cooler than 3G? That's right; 4G LTE.
A 4G model of the 3310 was leaked today by VTECH, which has proven time and again to be a credible source for Nokia rumors. According to the report, the new device will run YunOS, an OS that's made by the Alibaba Group and is based on the Android Open Source Project (AOSP).
Unfortunately, this doesn't mean that you'll be able to sideload all of your favorite Android applications. While some may work, YunOS actually features a different virtual machine than the one found on Android handsets, although it does use many of the same runtimes. According to Wikipedia, the Aliyun app store also "prominently features pirated Android applications, including many from Google."
It's also entirely possible that YunOS is only for the Chinese market, where it's not as common to see devices running a Google Play version of Android. It's not included in the report, but we can always hope to see an international model that runs a more familiar version of the OS.
Other than 4G connectivity and YunOS, the device remains the same. It still rocks a 2.4-inch screen in a 117x52.4x13.35mm body, with a 1,200mAh battery. According to the report, the Nokia 3310 4G could launch as early as CES in a couple of weeks time, and would arrive alongside the Nokia 9 and a new Nokia 6.