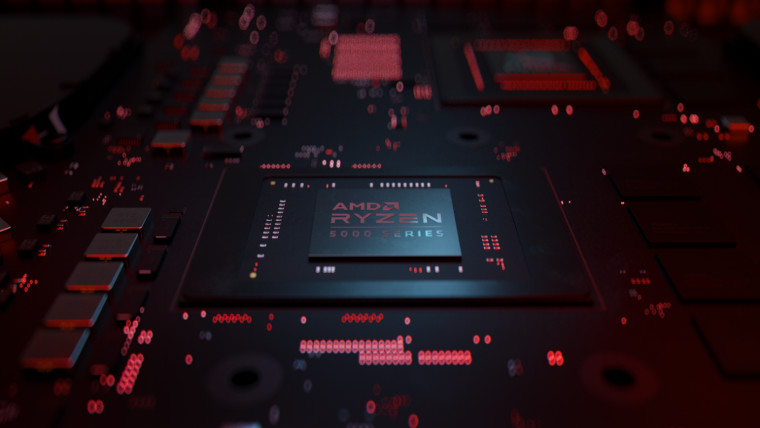 AMD today is launching all new processors for Chromebooks in the form of the new Ryzen 5000 C-series APUs. The flagship Ryzen 7 5825C will be packing 8 cores and 16 threads in a 15W TDP package. AMD promises massive performance improvements compared to the last gen 3000 C-series APUs.
Commenting on the matter, Saeid Moshkelani, senior vice president and general manager of Client business unit at AMD said:
AMD is raising the performance bar for modern Chromebooks. With up to eight cores, the Ryzen 5000 C-Series processors give Chromebook users the flexibility to stay unplugged all day without sacrificing performance and productivity.
In total Team Red is launching four new Ryzen 5000 C-series Chromebook APUs. The SKUs alongside their specifications are given in the image below (click to enlarge):
And in terms of performance, the company says that the new 5000 C-series Ryzen APUs are more than twice as fast compared to the previous generation AMD 3000 C-series Chromebook processors. That's because the new 5000C chips will have double the CPU cores alongside the new Zen 3 architecture. And in GPU horsepower too, the company is promising close to double the performance gains.
AMD says that the HP Elite c645 G2 featuring the Ryzen 7 5825C will be the first Chromebook with the new Ryzen 5000 C-series chips. The model will launch next month in June. Acer will also launch the Chromebook Spin 514 with a Ryzen 5000C chip later in the year.
You can find AMD's official press release on the new Ryzen 5000 C-series chips here.