Android Pay, Google's wireless payment system that was released back in 2015, can now be used from within certain mobile banking apps.
For this initiative, Google has collaborated with five financial institutions around the world: Bank of America, USAA, Bank of New Zealand, Discover, and mBank. These institutions will now incorporate Android Pay into their mobile apps, giving users the ability to pay wirelessly at all stores and in all supported apps that accept Android Pay. A list of supported stores can be viewed at this link.
Google has provided an example of how the service works, detailing how to add a card to Android Pay from the mBank app: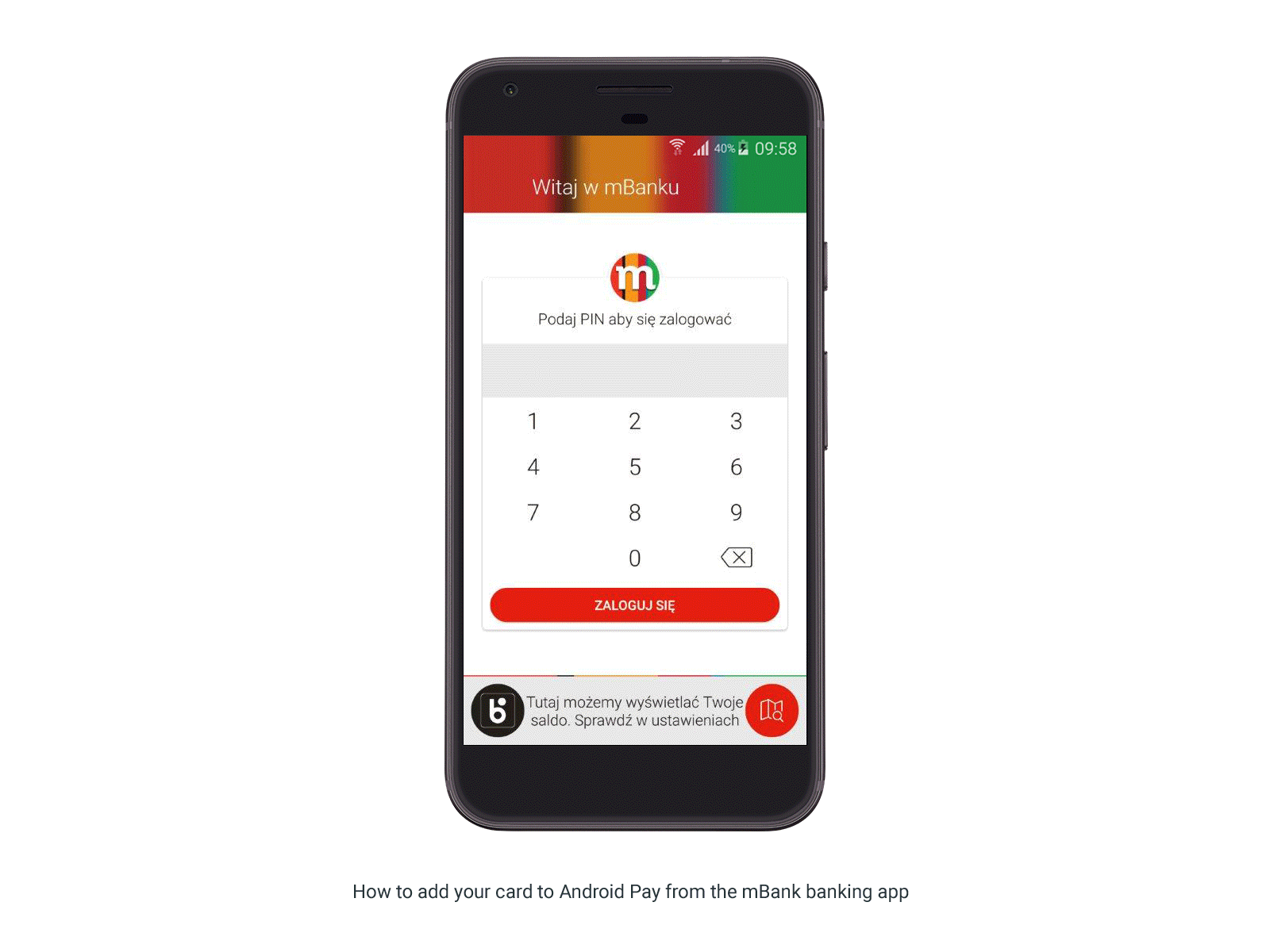 Users will be able to use Android Pay through these banking apps even if they don't have the Android Pay app installed, with a notification being received upon completion of each transaction.
Android Pay, as well as the mobile apps for the partner banks, can be downloaded for Android devices on the Play Store. Google has also  stated that it is "continuing integration with additional mobile banking apps"., though no timeline was provided.
Source: Google Blog via TechCrunch | Image: Google