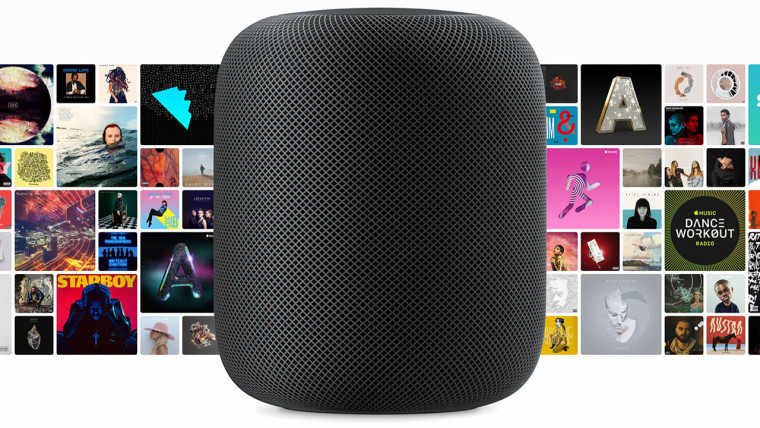 Following Apple's multiple product launches yesterday, it also announced that it is pushing a new update out to the HomePod on Monday which introduces a raft of new features including the ability to search by lyrics, set multiple alarms, and to make and receive phone calls. Additionally, the update will bring support for Spanish in the U.S., Spain, and Mexico, and brings Canadian French to those in Canada.
Once the free update has been applied, users will be able to search for songs by lyrics by asking Siri to "play the song that goes like..." or saying "play that song that goes 'I'm a rebel just for kicks now.'" While support for extra languages has been added in this update, this feature is only available for English speakers right now.
In terms of calling via HomePod, you can ask Siri to call someone from your contacts or read out a number for it to call. As for receiving calls, your iPhone will automatically direct calls to HomePod, to pick up just ask Siri to answer the call. If you missed the call you can ask the assistant to let you know who just called.
Another new feature is Find My iPhone. With this feature, simply ask Siri to find your phone and it will begin ringing so you can locate it more easily. Lastly, Siri shortcuts have been added, this allows you to create routines – a set of instructions – and run them with a single command. Apple gives the following example:
"Personalizing shortcuts for HomePod with a series of tasks is easy with a new Shortcuts app. For example, "Hey Siri, good morning" could run a morning routine and order coffee from a coffee shop's app, turn on the kitchen lights from the Home app and share the first few calendar appointments for the day — all with one simple, customizable command."
Apple also announced that the HomePod is going to be made available in Mexico and Spain starting October 26.
Update: Article now reflects that the update will be pushed to users on Monday, September 17.