Apple's Watch – such a great name – is one of the most hyped devices that isn't even on the market. Despite being unveiled this fall, the wearable is still lacking a firm release date for next year. However, that hasn't stopped Apple from teasing us with bits and pieces of info related to its upcoming product.
The Apple webpage dedicated to the Watch has received a revamp sometime last night, and though most of the info shown has been there all along, there are some new animations and hints of what the UX will be like.
Most of the info has been re-organized under new sections, and a bit of new info has been added as well. For example, under the Timekeeping tab, users will find new info related to the watch faces. There's also a new section called "complications" a term that relates to all the extra features besides keeping time that can be added to watch faces, features such as weather info, timers, activity monitor and so forth.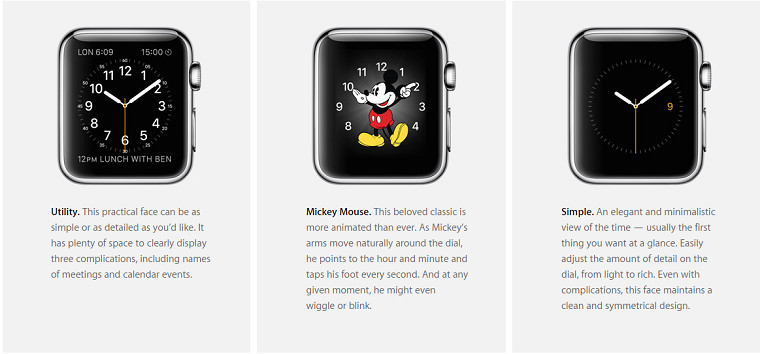 Curious users will also see new animations in the communications section, where Apple's artist show what interacting with other people is like in the company's universe – sending doodles, wrist vibrations and semi-creepy heart rate info to your loved ones.
Finally there are new additions in the fitness department, with detailed info on how the Apple Watch tracks your every move. There are also some new animations that show the way the UI will supposedly work once it's finally launched.
As mentioned above, there's no clear release date for the Apple Watch, though the company is saying early next year. Regardless of when the actual launch takes place here's hoping these small bits of new info hold you over until then.
Via: AppleInsider