Microsoft has announced that they're launching a Cortana application for iOS and Android that will function as a companion to the digital assistant found in Windows 10.
For those familiar with the Windows Phone, or Cortana in Windows 10, you will feel right at home when using the new app on Android. The digital assistant will be able to perform all the same tasks, while her Notebook - where the app stores your preferences and info - will travel with her on all devices.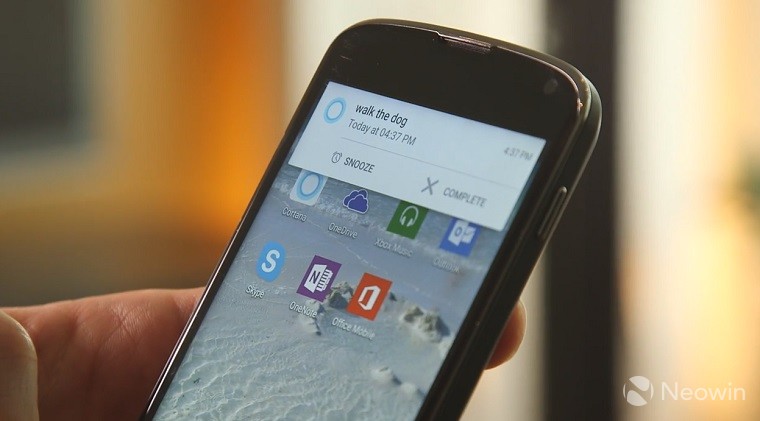 It sounds like on iOS the digital assistant will have a few more limitations, though even Microsoft stresses that the best experience is still on a Windows device. Things like opening apps with voice commands, or toggling settings or using the "Hey Cortana" command won't be available on iOS or Android, at least not right away.
Cortana on different platforms isn't actually new. The concept was clearly explained a few months ago when the team behind the assistant was asked to make the virtual assistant more useful regardless of which devices you use.
The new app will be coming alongside a Phone Companion feature, found in Windows 10. But Cortana itself will be available on Android at the end of June while coming some time later to iOS.