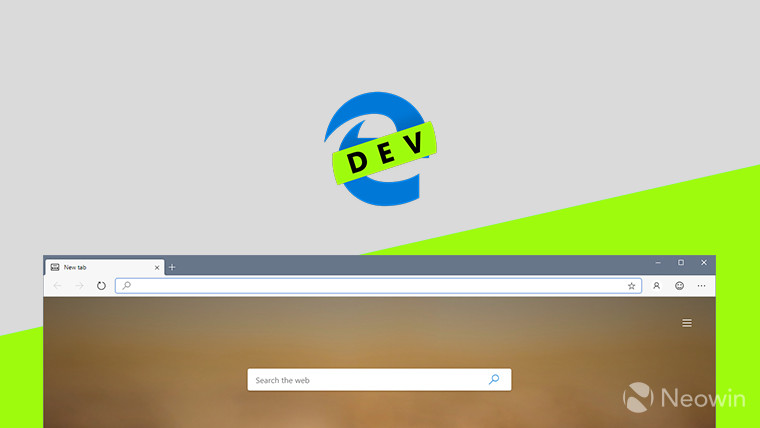 Microsoft released its weekly build of the Chromium-based Edge browser to Insiders using the Dev channel late last night. The new build, coming in at version 77.0.223.0, doesn't add many new features, and instead focuses on making improvements and fixes to the experience.
One notable change is that there's now an option to clear all browsing data when the browser is closed. This is a feature present in many browsers, so it's good to see it coming to the new Edge. In addition to that, there's a notable list of fixes and improvements:
Fixed an issue which was preventing Hulu playback for some users. Hulu would not play on a supported monitor if there was a second unsupported monitor attached.
The user interface now uses Windows system settings and colors for high contrast.
When importing your data from other browsers in profile settings, a new option to import cookies is available.
Website permissions like access to location and devices are now migrated from the current version of Microsoft Edge when you install an insider channel.
When Microsoft Defender SmartScreen identifies a malicious site, if you open the site information flyout from the left side of the address box you will see new options to "Report as safe" and "Show unsafe content".
SmartScreen protection is now built-in on macOS, and the SmartScreen extension has been disabled.
The option to disable SmartScreen is no longer available in guest mode.
In response to feedback, we increased the width of pinned tabs to make them easier to see and click.
The ability to export passwords to a CSV file has been restored.
Updated the error messages seen when the PDF reader is disabled in site permissions. Different errors are now shown for local files versus web files, and the messages offer a quick link to the setting.
In the download page, canceled downloads are now shown with gray color and strikethrough title.
You can now use spacebar to choose items in menus, in addition to the enter key.
When opening a menu with the keyboard, the first item in the menu is now selected by default.
Unfortunately absent from this build is the ability to sync password, addresses, and other form data across devices. Last Friday, during our weekly episode of the Neowin Podcast, we noted that the feature was seemingly available in the Canary channel, but it seems the Dev channel will need to wait a little longer.
The new Chromium-based Edge browser has been in testing for quite some time made its way to all the expected platforms, but it still hasn't reached the Beta ring officially. It remains to be seen when that will happen, but Microsoft has been making improvements at a reasonable pace, so it shouldn't be too far off.