Fitbit is renewing and expanding its family of wearables with four new additions. As you might expect, most of the new devices are more focused on fitness tracking, but the Versa line of smartwatches is also getting a new member.
Versa Lite
The Fitbit Versa Lite is the new, cheapest member of the lineup, and it offers a lot of the same features as its more expensive siblings. You'll be sacrificing features such as tracking for floors climbed, swimming laps, music playback, and on-screen workouts, but the core features are still there. This includes tracking steps and calories, sleep tracking, heart rate monitoring, and more. It's still water resistant, and battery life should still be over four days. It also only has one button instead of the three on the other Versa smartwatches.
The Versa Lite is available now starting at $159.95, which is about $40 less than the regular Versa, and it comes in white, lilac, mulberry and marina blue colors. All existing accessories are compatible with every version of the Versa.
Inspire and Inspire HR
The Inspire line of fitness trackers has a minimal design and offers most of the features you'd expect. You get all-day activity tracking, including swim tracking, sleep tracking, automatic exercise recognition, information about burned calories, and more. Fitbit is also continuing its commitment to female health tracking, which is supported on both of the Inspire models. Both variants also feature up to five days of battery life.
The more expensive Inspire HR model also includes 24/7 heart rate tracking as well as 15+ goal-based exercise modes for those who are more serious about fitness.
The Inspire and Inspire HR are both available for pre-order from today. The cheaper model comes in black and sangria color options, and it costs $69.95. The Inspire HR can be had in black, lilac, or a two-tone black and white model, and it will run you $99.95.
Ace 2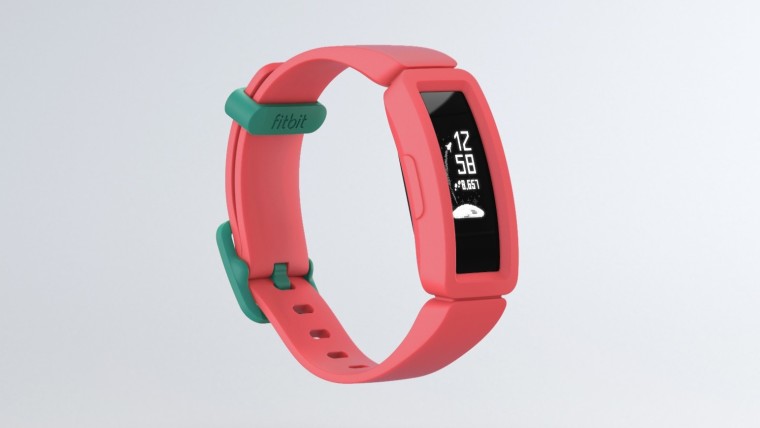 The Fitbit Ace debuted less than a year ago, and the successor mostly builds on top of what the first model included. In terms of design, Fitbit has made the device swim-proof, and there's also a bump around the edges of the screen so that it can stay in one piece whenever children hit it somewhere.
As for new features, there are some new customization options, including colored avatars and new animated watch faces. Of course, you get the usual fitness tracking features, plus some child-related functionality for parents. Bedtime reminders, goal celebrations, and friendly challenges are included to encourage kids to stay motivated. Meanwhile, parents can keep track of their children's activity, approve friend requests, and more.
The Fitbit Ace 2 will launch this summer, and it will cost $69.95, significantly undercutting the original Ace, which cost $99.95 at launch. The Ace 2 will come in two color variations: watermelon with a teal clasp or night sky with a neon yellow clasp.
In addition to the new devices, Fitbit also announced a new update for the Fitbit app, which will introduce a major redesign to make it easier for users to see their activity data as well as discover new content. A new Fitbit Focus section will provide insights and tips to keep users motivated.