Google is making some updates to its search engine with the goal of making it easier to find and buy clothes online. The goal is to bring together results from different websites so you don't have to separately check every website.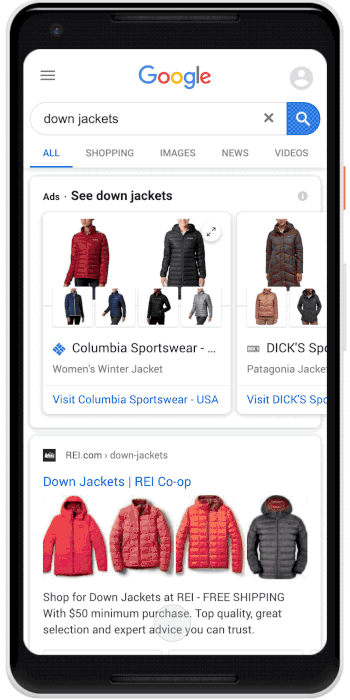 The update is fairly simple: when you search for items like shoes, dresses, and so on, you'll get results from many different retailers based on what's popular, along with filters to narrow down your results. When you find something you like, you can tap on it and you'll see offerings from different retailers so you can compare prices and available colors in each location. Google will also surface reviews from the retailers' websites. When you're looking at a product, you'll also be shown similar products, so if what you find isn't quite right, you can look for something better.
To enable this capability, Google is indexing and organizing products from over a million online retailers, and that information is updated regularly. Products are indexed similarly to search results, so retailers don't have to pay to have their products displayed on Google. There are, however, some best practices to make it so that products show up in this new experience.
For now, the experience is only available on mobile devices, but Google says it will consider expanding to more devices, as well as to more categories and products. The company has been making some investments into becoming a better, centralized platform for online shopping, so it wouldn't be surprising to see this capability come to more segments of the market.