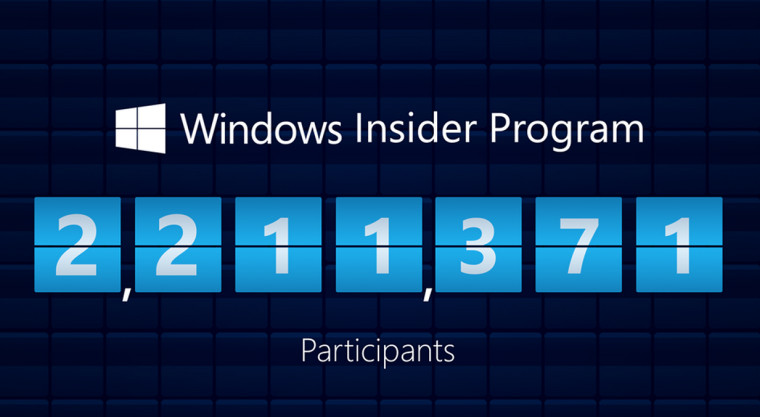 At Microsoft's Windows 10 keynote last week, they announced that there were 1.7 million Windows 10 beta testers, or as the company calls them, Windows Insiders. A few days later, during the company's earnings call, they said that there were 2 million Windows Insiders and now, the company has announced that they have passed 2.2 million beta testers.
The information was posted up on the company's Facebook page this morning and puts some meat behind the Windows 10 hype and shows that consumers are quickly warming up to the new OS that Microsoft will release later this year.
With a plethora of new features like Cortana, Spartan, and an update to the user interface, Windows 10 is shaping up to be a blend of Windows 7 functionality sprinkled with Windows 8's modern elements. The result is an OS that bridges the gap between traditional desktop computing and modern touch environments without sacrificing the familiarity of Windows.
We have been covering all of the new features that shipped with the latest build of Windows 10, and if you need a refresher, you can check all of our coverage here. If you happen to find something that we have not covered yet, make sure to send us a tip. Or, if you are having issues with your install, you can get help in our forums here.
Source: Microsoft's Facebook page
Thanks for the tips everyone!