Earlier today, Microsoft offered an apology to users of its OneDrive cloud storage service, following a massive backlash in response to changes that it announced last month, which included the removal of its unlimited storage offering for Office 365 customers.
It seems Microsoft is in a rather contrite mood today, as it has since posted a further apology - this time, for buyers of its latest Surface devices.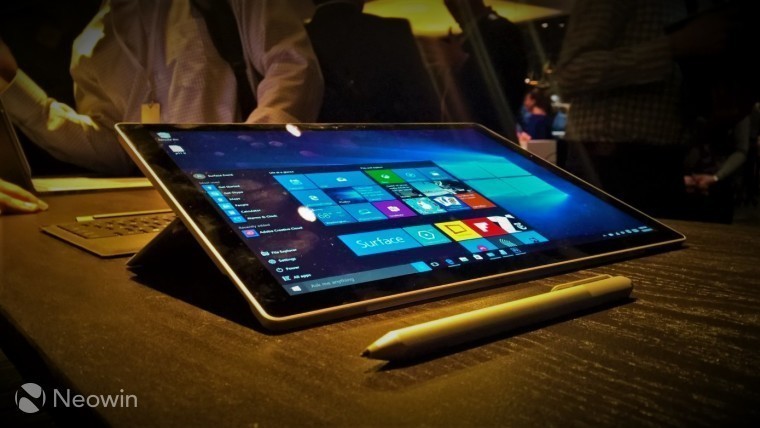 You can skip down to the apology below the next image - but if you're not aware of the circumstances that prompted it, here's a brief overview to give you a bit of context.
It's been just over two months since Microsoft unveiled the Surface Pro 4 - the latest in its line of high-end tablets - alongside the all-new Surface Book, which the company ambitiously described as "the ultimate laptop". However, while both devices received generally favorable reviews, many buyers have since reported various persistent problems with them in day-to-day usage.
For example, many complained for weeks of Intel Display Driver problems on the devices, although these now appear to be resolved. However, another serious issue remains for many users, who have noted that their devices are continuing to drain power at a high rate while supposedly in 'sleep' mode. Microsoft recently acknowledged that issue (see the last post on that page, by 'Joe (MSFT)') - and also confirmed that it was aware of it before the Surface Pro 4 and Book shipped - but said that owners of the devices should not expect a fix until "sometime soon in the new year".
Given that the cheapest of these devices is priced at $899, and the most expensive (so far) costs a hefty $2,699, it's not hard to understand why those buyers affected by these issues, and others, have been so frustrated - and why Microsoft has now realized that it owes them an apology.
On its Community support site, 'Josh_F' of Microsoft's Surface Team stated:
First, a big thanks to all of our customers for your open and candid feedback on Surface Book and Surface Pro 4. For those of you who've had a less-than-perfect experience, we're sorry for any frustration this has caused. Please know that we're reading your comments and hearing you loud and clear. Your input is incredibly valuable in helping us address your questions with timely updates and fixes. Since launch, we have aggressively pursued the most pressing feedback. We have already issued a number of updates via Windows Update and are working to issue additional updates and fixes as soon as possible to further improve the overall Surface experience.
Of course, while some Surface Pro 4 and Surface Book owners will no doubt appreciate those sentiments, they'll still have to keep waiting for those "additional updates and fixes" to eventually arrive.
Source: Microsoft Community via Thurrott.com