Microsoft's annual developer conference Build is still going on and the fun doesn't stop. For the day two keynote, the focus is Microsoft's cloud platforms, such as Azure.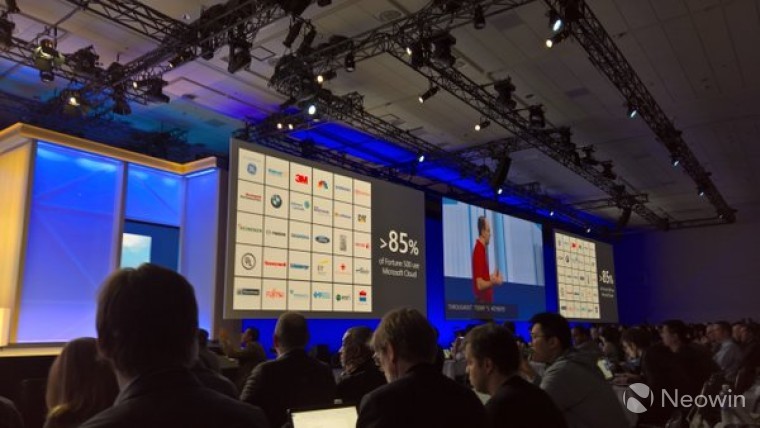 As we can see, 85% of Fortune 500 companies use Azure, which is a truly impressive number. This includes companies like BMW, Ford, NBC, and more.
The firm also noted a number of other Azure stats, including that it receives 120,000 new subscriptions a month. Azure hosts over 1.4 million SQL databases and 5 million organizations use Azure Active Directory.
Two trillion messages per week are processed by Azure Iot, another massive number. 40% of all revenue is from start-ups.
The day two keynote is still going on, so stay tuned to Neowin for more news. You can check out the live stream right here.