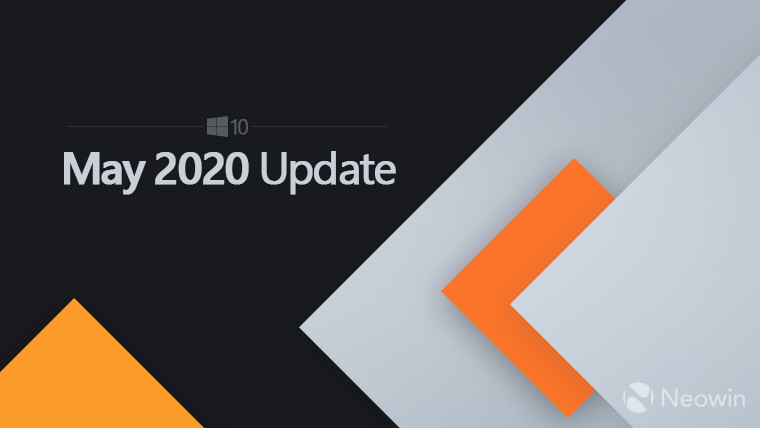 Today, Microsoft released Windows 10 build 19041.208 to the Release Preview ring. It's a cumulative update that's been in the Slow ring for just over a week, and it has just one fix:
We fixed an issue that fails to send NPLogonNotify API notifications from the credential provider framework.
This is the new expected final build for the Windows 10 May 2020 Update. The feature update is expected to ship to the general public within a week or two, and when non-Insiders get it, this is the build that they're going to get. Obviously, that's always subject to change, since Microsoft can find a show-stopping bug at any time.
There are still some known issues though:
Windows Mixed Reality may not work correctly for many users on the May 2020 Update. If you regularly use Windows Mixed Reality, we recommend holding off taking the May 2020 Update via Release Preview for now. We are working on a fix which we hope to release in early May.
We are aware of an issue where using the DISM (Deployment Image Servicing and Management) tool to repair corruption on systems running the May 2020 Update does not always report the correct status. This will be fixed in an upcoming servicing release.
Some apps utilize the ImeMode property to control the IME (Input Method Editor) mode for individual text entry fields to increase typing efficiency. This functionality does not work correctly currently in the May 2020 Update. For example, a number field will not automatically switch to a mode that is best optimized for Japanese numerical input. This issue will be fixed in an upcoming servicing update. To work around this issue in the short term, either manually switch the input mode when typing, or set the Compatibility 'Use previous version' checkbox for the impacted keyboard via Settings > Time & Language.
Windows 10 build 19041 first arrived in the Fast and Slow rings in December, and it's been brewing ever since. Microsoft has continued to push cumulative updates, which should make it a more mature feature update by the time it launches. Of course, the reason for this is completely different. It's because the development cycle is aligned with Azure and the release schedule is aligned with Office 365 ProPlus.
But still, it's good news that this isn't going to feel like a day one update. On day one, it will have already been services for over four months. And if that's still not enough, Microsoft won't force this update on anyone for some time to come.