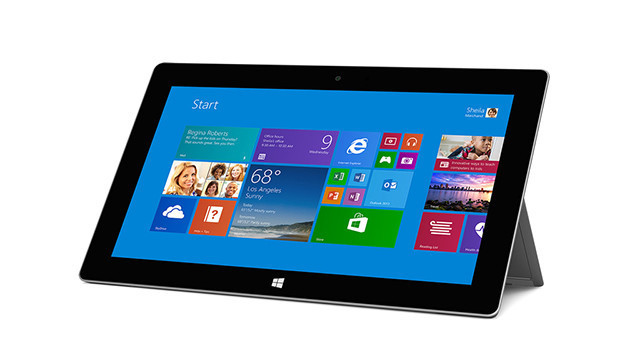 A new report claims Microsoft is working on a single app store for its Windows and Windows Phone operating systems, something the company hinted at during its annual financial analyst meeting.
According to an article by The Verge, the announcement was made at Microsoft's annual company meeting by Terry Myerson, the recently named head of the company's operating systems division. Myerson allegedly said the combined store would come for the "next release" of Windows and Windows Phone, referring to Windows Phone 8.1 and a Windows update that would occur at the same time. The Windows update could coincide with the release of a smaller Surface tablet, which was recently rumored to be delayed because of an update to the company's flagship operating system.
Myerson's statements supposedly didn't clarify whether the same apps would technically work on the operating systems or if developers would make an app for the respective platforms that would share a store listing.
At Microsoft's financial analyst meeting last week, Myerson said the company was working on a common app platform that would be shared across its operating systems, possibly even including the company's Xbox One operating system.
"The first of [our beliefs about how our operating systems should work] is that we really should have one silicon interface for all of our devices," he said. "We should have one set of developer APIs on all of our devices. And all of the apps we bring to end users should be available on all of our devices."
Microsoft has been criticized for its lack of a common store between its desktop and mobile operating systems, forcing consumers to buy apps such as "Halo: Spartan Assault" twice if they wanted to use them on Windows and Windows Phone devices. Google's Android and Apple's iOS, by comparison, allow users to purchase apps that are playable on both smartphones and tablets.
Source: The Verge | Image via Microsoft