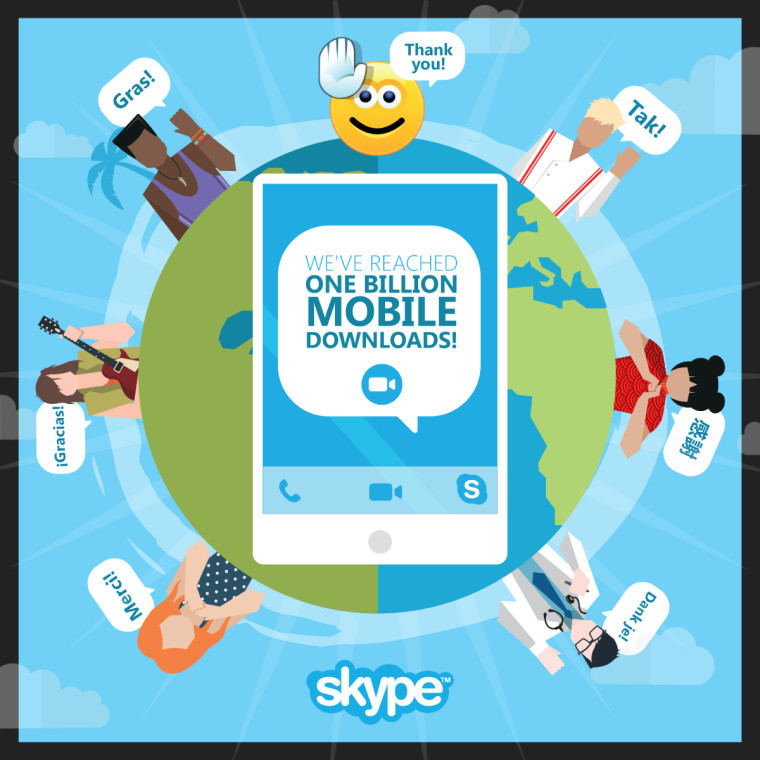 Microsoft announced today that its Skype apps have now been downloaded over one billion times on mobile devices. Skype's passing of that major milestone comes over seven years after the launch of its first iPhone app.
It also comes just three and a half months after Microsoft announced that it had reached over 750 million downloads on Android, iOS and Windows mobile devices.
That means that since January, the number of mobile downloads of Skype has increased by a third.
However, Microsoft didn't provide an update on the number of monthly active users now on Skype. In January, the company said that the number stood at around 300 million users each month, but it's not clear if that figure has increased since then in proportion to the number of additional downloads.
Source: Skype Blog