Many people have been forced to stay inside in light of the COVID-19 pandemic, and thus flocked to a multitude of video and streaming services, prompting some of them to lower the streaming quality in order to accommodate for the onslaught of viewers. Naturally, live streaming services like Twitch have also seen growth, but interestingly enough, that doesn't seem to apply to every platform.
Streamlabs a company specializing in streaming software and analytics, partnered with Stream Hatcher, another streaming analytics company, to paint the picture of the live streaming market in the past quarter. The report published today indicates that, as you'd expect, many users have been spending extra time on these platforms, with Twitch particularly breaking a few records. The service surpassed 3 billion total hours watched for the first time, and all reached all/time highs for hours streamed and concurrent viewers.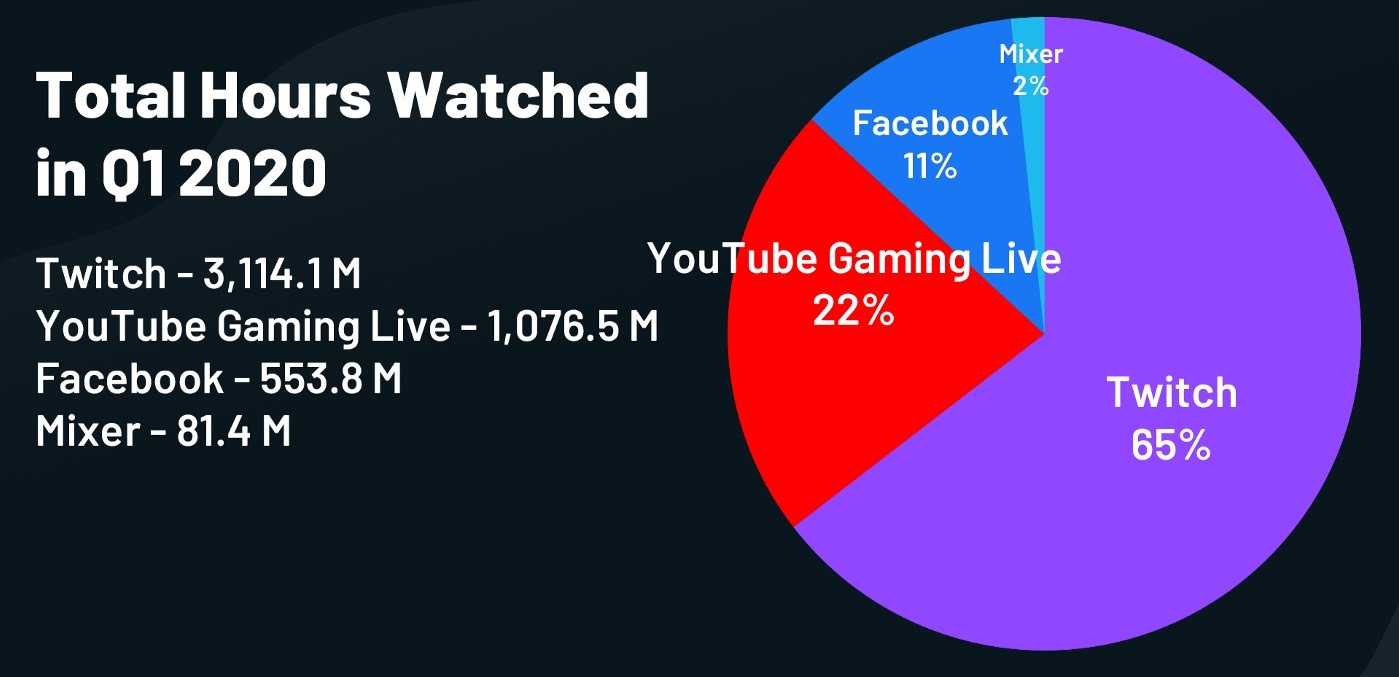 Likewise, YouTube Gaming reached an all-time high for concurrent viewers, and Facebook Gaming grew tremendously year-over-year, doubling the hours streamed, tripling the hours watched, and quadrupling the number concurrent viewers.
However, the stats also reveal some bad news for Microsoft's Mixer service. While Mixer accounts for just 2% of the streaming hours watched, its users have actually streamed 17% of the total hours streamed in this period. The total number of hours watched on the service is less than four times that of the hours streamed, whereas Twitch, for example, has a ratio of over 25 hours watched for each hour streamed. Facebook Gaming has a ratio of more than 110 hours watched per hour streamed.
That data shows that viewers are not engaging with Mixer nearly as much as rivaling platforms, despite having more content being offered. Additionally, Mixer is the only service that has maintained a downward trend in watch time this quarter, despite seeing an increase in the number of new channels and hours streamed.
The pandemic seems to have done little to counter the descent, whereas competing platforms have also seen growth during this period. The report does note that Mixer watch time grew in March compared to February, which is when lockdowns started kicking into effect around the world, but it was in line or behind the growth on other platforms at the same time.
Mixer did experience some growth during 2019, but that seems to be slowing down despite the current conditions. Earlier this month, Microsoft announced some improvements to the platform, but it remains to be seen if it can help bring more users over.