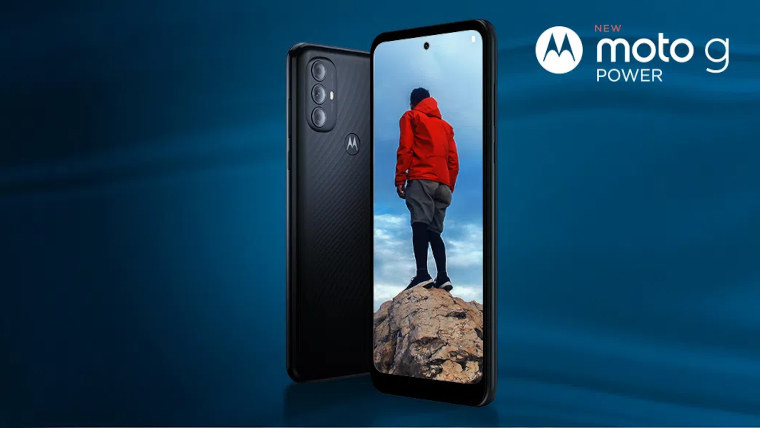 In a blog post, Motorola gave us the details of the upcoming Moto G Power which customers in the United States should be able to pick up in the coming months at the low price of $200. The budget phone will include a three-day battery, a powerful 50 MP camera, an ultra-wide display for viewing content, and a minimum of 64 GB built in storage, although, a 128 GB option will be available too.
Like many cheap phones, Motorola has managed to cram in a big battery on the Moto G Power. This time, a 5,000mAh battery will be included and should allow you to use your device for three days without a single charge. If you use the device to listen to music, it will run for 110 hours, watching video is possible for 18 hours, and using social media constantly on the device will see the battery last 17 hours.
Another peculiarity with these low-end phones is their ability to come with a decent camera setup. The new Moto G Power includes a 50 MP main sensor with Quad Pixel technology that increases low-light sensitivity by four times. This means, even in low light, you will get sharp bright images. There's also a dedicated Macro Vision camera that brings you two-and-a-half times closer to the subject of the photo allowing you to capture even more detail. If you want to snap photos from the front and rear cameras at the same time, you can do this on the Moto G Power with Dual Capture mode.
The storage space on the new phone can be a little tight depending on which version you buy. The $200 model comes with just 64 GB of storage while a slightly more expensive $250 version include 128 GB of built in storage. If you still need more space after this, just plug in a microSD card and add up to 512 GB of additional storage.
The phone also includes a 6.5" Max Vision HD+ display with a 20:9 aspect ratio and a 90 Hz refresh rate making it ideal for gaming or browsing the web. The device is powered by an octa-core processor too which should allow it to handle most tasks easily.
In the United States, the new device will be available at Republic Wireless and Metro by T-Mobile in the coming months. The device will subsequently launch on Verizon, Boost Mobile, Xfinity Mobile, AT&T, Cricket, Uscellular, and Google Fi. If you want to get it unlocked, it will be available at Best Buy, Amazon.com, and Motorola.com early next year. The Moto G Power will also arrive in Canada in the coming months.