With less than 10 days to go before the launch of Windows 8, Microsoft is adding more and more Windows 8 "Modern" apps to the Windows Store. An unofficial count of the apps in the store, released last week, put the number at over 4,000.
McAkins Online has been keeping up with some of the more interesting apps added to the Windows Store in the past few days and updated the site with some cool finds. One of them is the "Be a Martian" app from NASA's Jet Propulsion Labartory. It offers up information and updates about the current Curiosity Mars rover mission.
Another new app is Breaking News from MSNBC, the cable news channel that Microsoft once had a stake in but recently got rid of. The app delivers links to news stories around the world and the app description says this Windows 8 software offers "4X more updates than @breakingnews on Twitter."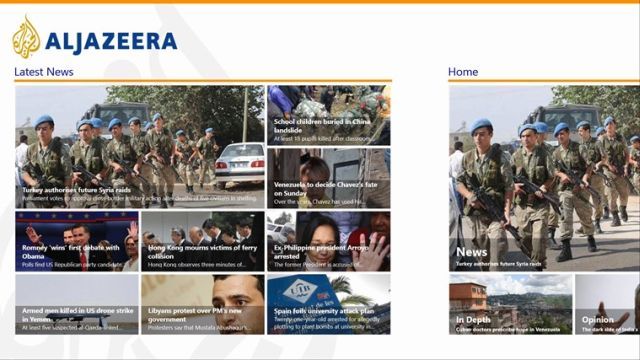 Yet another news-based app comes from Al Jazeera, the news group dedicated to covering items from the Middle East. This app made for an English speaking audience and offers both news stories as well as video features.
Finally, remember newspaper comic strips? Yes, they are still around but they have been heavily marginalized in recent years. One of the most popular comic strips is Dilbert and it appears that a Windows 8 app maker has launched an unofficial app that allows people to ready the latest entries in the comic strip.
Source: McAkins Online | Images via Microsoft