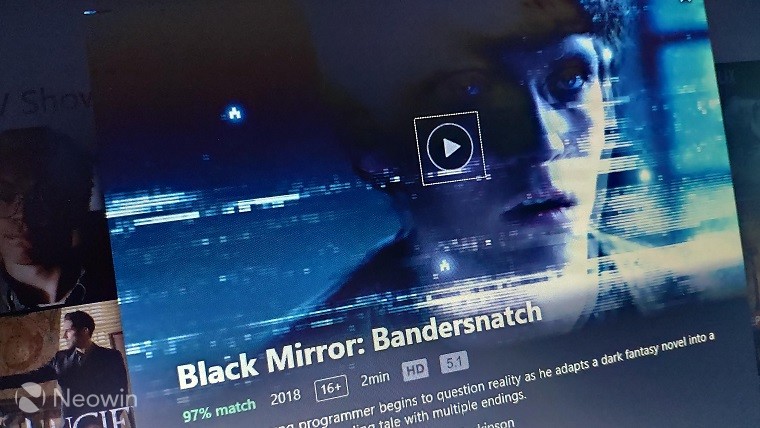 Netflix has been slapped with a lawsuit for allegedly infringing and tarnishing a trademark owned by Chooseco LLC, publisher of the Choose Your Own Adventure (CYOA) book series, in which the reader can guide the plot of the book by making certain decisions when prompted to do so. The trademark infringement involves Black Mirror: Bandersnatch, a psychological thriller interactive film released by Netflix on December 28, 2018.
In its complaint filed with the U.S. District Court for the District of Vermont, Chooseco claims that the streaming giant damaged the brand and used it without permission in the movie. The company owns trademarks for the phrase "Choose Your Own Adventure" which started out as a book series for young adults and later expanded to other related products.
In the movie, the protagonist claims to be developing a video game based on a fictional "choose-your-own-adventure" book called Bandersnatch. The term is used to refer to the style of book in which the reader guides the plot, but as stated by Chooseco, that fictional title is not related to the book series in any way.
Shannon Gilligan, Chooseco's Co-founder and Publisher, said in a statement that the film does not "adhere to the Choose Your Own Adventure rules about successful interactive storytelling." She also expressed concerns over the impact of the film's graphic content on the CYOA brand, including violence, murder, drug abuse, and other disturbing content.
Gilligan added:
"We have received an unprecedented amount of outreach from people who believed we were associated with the creation of this film, including parents who were concerned that we had aligned the CYOA brand they knew and loved with content that surprised and offended them.

"The use of Choose Your Own Adventure in association with such graphic content is likely to cause significant damage, impacting our book sales and affecting our ability to work with licensing partners in the future. We would prefer not to resort to litigation, but given the damage that we will suffer as a result of the use of our mark we've been left with no other option."
Chooseco says in the lawsuit that Netflix tried to license the trademark back in 2016, but didn't obtain it. The publisher adds that it sent Netflix a cease-and-desist request to halt the use of that phrase prior to the release of Black Mirror: Bandersnatch. For Netflix's alleged infringement, Chooseco seeks $25 million in damages or the defendant's profits from the film, whichever amount is greater.