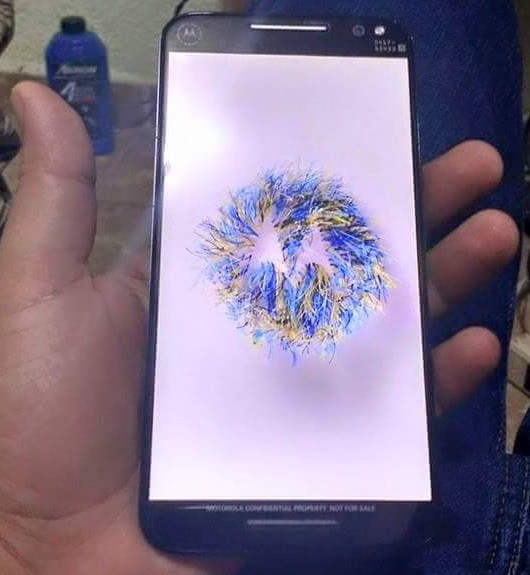 It's been nearly a year since Motorola announced the Moto X, Moto G and Moto 360. With less than a week to go until its press events, it looks like we might be getting an early glimpse at the next flagship, the Moto X for 2015.
While we have heard and seen things over the past couple months about the Moto G, this could be our first real look at Motorola's upcoming flagship device. The alleged Moto X that is seen in the leaked image looks fairly similar in shape to the previous year's model with the exception of thinner bezels around the screen and what looks like a front-mounted flash in the top corner.
Although numerous other companies have enhanced the camera quality for front-facing cameras, it is very rare to see a flash on the front of the device. According to reports, the 2015 Moto X might also have a fingerprint scanner that would enable better security and a more convenient method to access the device.
Motorola's press show is scheduled for July 28th, 2015. The press events will be held in New York and London. Those that are not part of the press or were not invited will be able to watch a livestream of the event so we'll have you covered.
Source: Peru Android via SlashGear | image via Peru Android