HMD Global has just announced the re-imagined version of the classic Nokia 8110 with 4G LTE support.
Last year at Mobile World Congress, HMD Global introduced the Nokia 3310 with a modern design and new features. The company promised that it would be launching more retro phones with a modern touch, and the 8110 is the latest device to be part of this plan.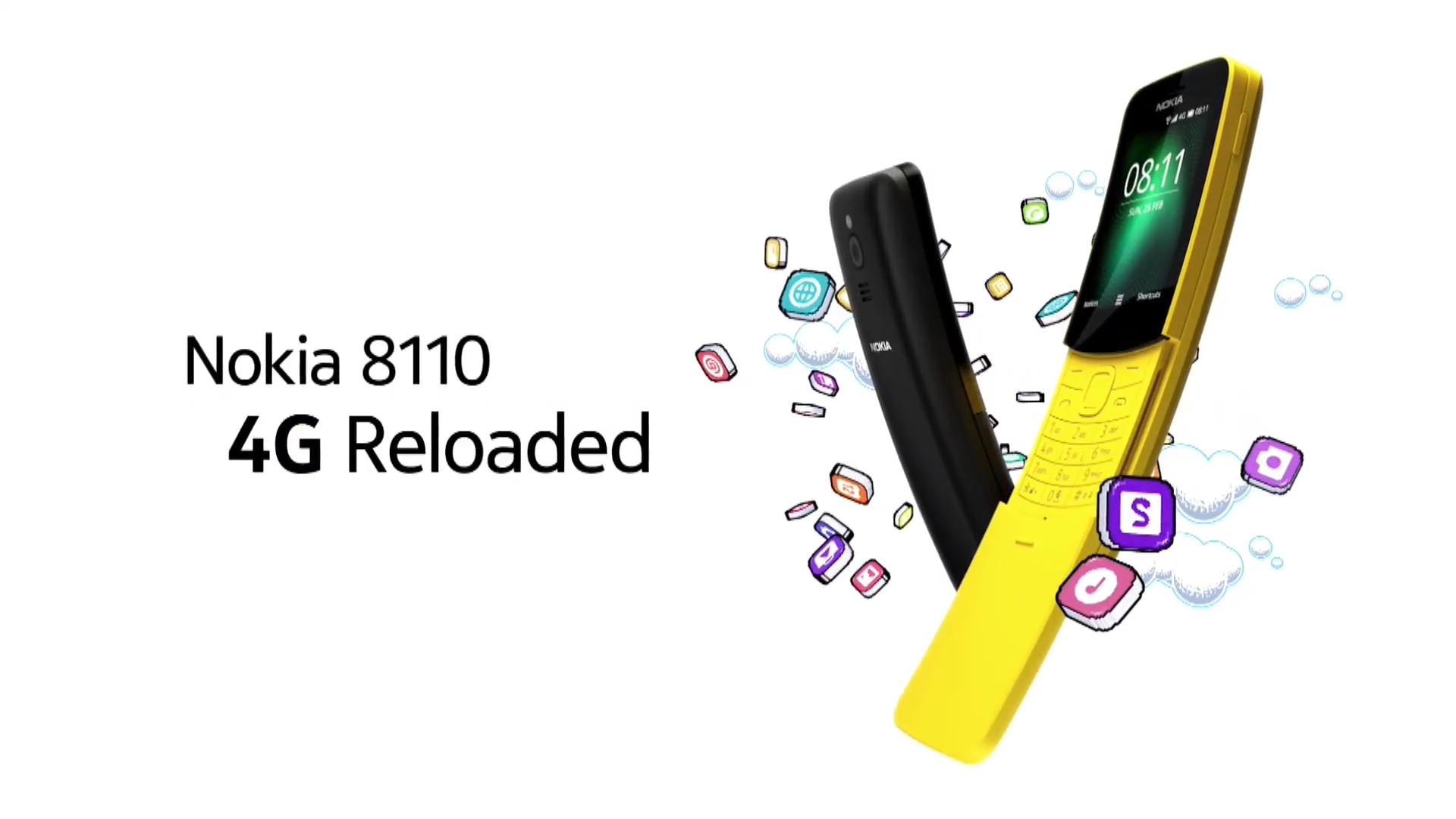 The feature phone will come pre-loaded with Google Assistant, Google Search, Facebook and Twitter apps. Additionally, the device will support an app store as well. The device is powered by KaiOS, which is a fork of the FirefoxOS and supports HTML-based apps. With the addition of 4G LTE and WiFi hotspot, the company expects the device to be a perfect vacation phone.
HMD Global has priced the 8110 4G for €79 and will be made available globally in the coming months.