It's widely known that Nokia has been bleeding money. The advent of the smartphone, competition from Apple, Samsung and HTC, and the exclusive deal with Microsoft and Windows Phone have all contributed to obituary after obituary for the Finnish phone giant. Announcing that they are selling their headquarters won't help either, no matter the intentions of the sale.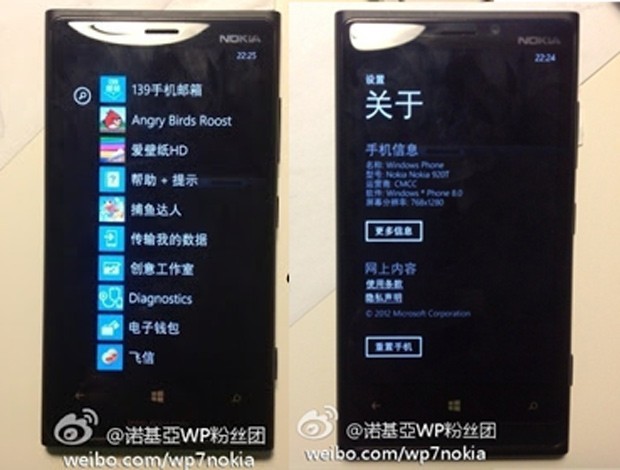 So it's quite nice to be able to report something good for Nokia on the financial front. Following the deal that would see China Mobile Ltd carrying the Nokia Lumia 920T, Nokia's stock has hit its highest point for eight months. Oh, did we mention that China Mobile Ltd is the world's largest mobile phone carrier?

The last time Nokia's shares were this high was in April
At the time of writing, Nokia's share price is sitting at €2.934, up 5.92% from yesterday's close of €2.770.
With Nokia shares up as much as 11% on the second day of gains since the announcement, around 23 million shares were traded – that's more than 2.5 times the three-month daily average.
With Nokia counting on the Lumia range to reverse its fortunes (literally), all it took was for the Lumia 920 to be compatible with China's homegrown TD-SCDMA technology that powers China Mobile Ltd's network to help give Nokia a boost before Christmas.
Source: Bloomberg | Image courtesy of Weibo